Overwhelmed by tag clutter? Product tags on Shopify are an important piece of store data. They give customers enhanced search and filtering, from styles to fabrics to seasonal collections, and give descriptors to boost search engine optimization (SEO). 
Despite tag benefits, managing them for your store can prove a challenge. It's easy to accidentally create duplicate tags, like "summer" and "summer-collection". When you start adding logic and automations, tag inconsistencies can hurt your store performance and take valuable time to fix.
That's why we created the Shopify Product Tag Report as a free tool for Shopify store owners. Discover your store tags and streamline your product management with this simple report.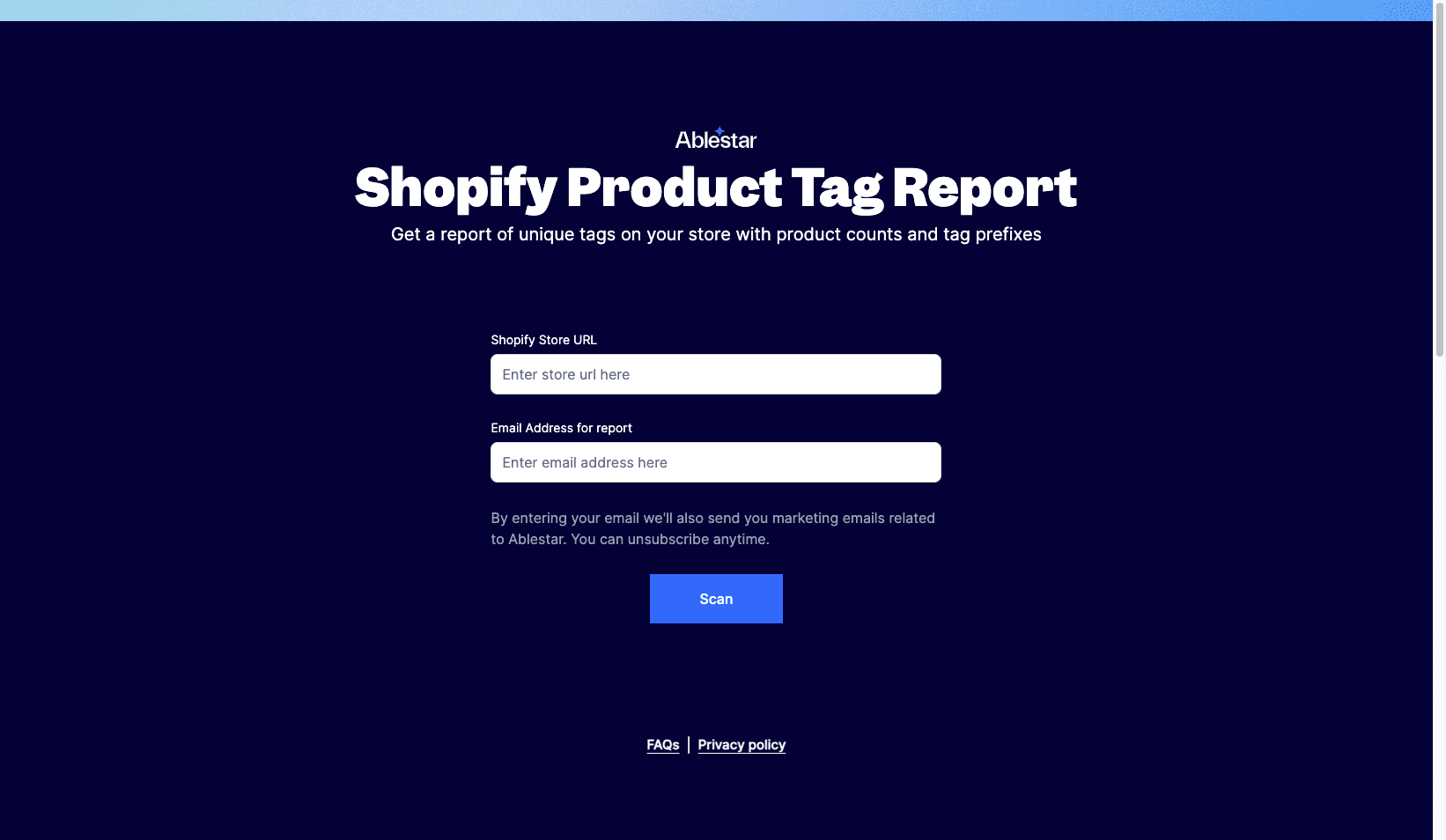 How does Shopify Product Tag Report work? 
Shopify Product Tag Report scans all of the public products in your Shopify store and extracts the tags used. Next, it sends you an Excel report with all of the unique regular tags, product counts, and links to the Shopify admin to view those products. If you use tag prefixes, those will also be included as a separate sheet in the report. You can run the report as many times, for as many stores, as you like. 
What can you do with Shopify Product Tag Report? 
With Shopify Product Tag Report, you can stay on top of tag management and streamline your product data. 
Instantly identify all of the unique tags used in your store

Analyze how often you're using each tag with a product count

Create a tag library for your team to reference

Conduct competitive research and get tag ideas from other Shopify stores

Harness the power of Shopify tags for store navigation, product collections, and SEO
For complete tag management and bulk editing, store owners can get started for free with Ablestar Bulk Product Editor. 
How to get started
You don't need an account to use the Shopify Product Tag Report. Simply visit https://shopify.tagreport.io/ and enter your email address and the store URL that you want to scan.