Running an online store is like a master class in logistics, marketing, and technology—except you're both student and teacher. Each day, you're balancing everything from online selling to customer service to inventory management. 
The ecommerce industry is also in a state of constant change. As soon as you master one area of your business, the supply chain upends or there's a new consumer preference to meet.
While this is exactly the type of adrenaline rush that many entrepreneurs love, it can also lead to burnout and prevent growth. To start and scale a successful online store, you need to put systems and tools in place to help you grow and keep you focused on the metrics that matter. 
In this guide, we'll walk you through every aspect of running an ecommerce business:
How to balance your time as an ecommerce manager

Building a good customer experience

Creating schedules for your ecommerce experience

How to automate everything from marketing to customer service to fulfillment

Managing ecommerce reporting

How to set up an inventory management system

Ecommerce tools to save you time
5 Ecommerce best practices for online store management
It's easy to get lost in the weeds with the mountain of logistics and tasks you face daily.  Follow these five ecommerce best practices to help you prioritize your time.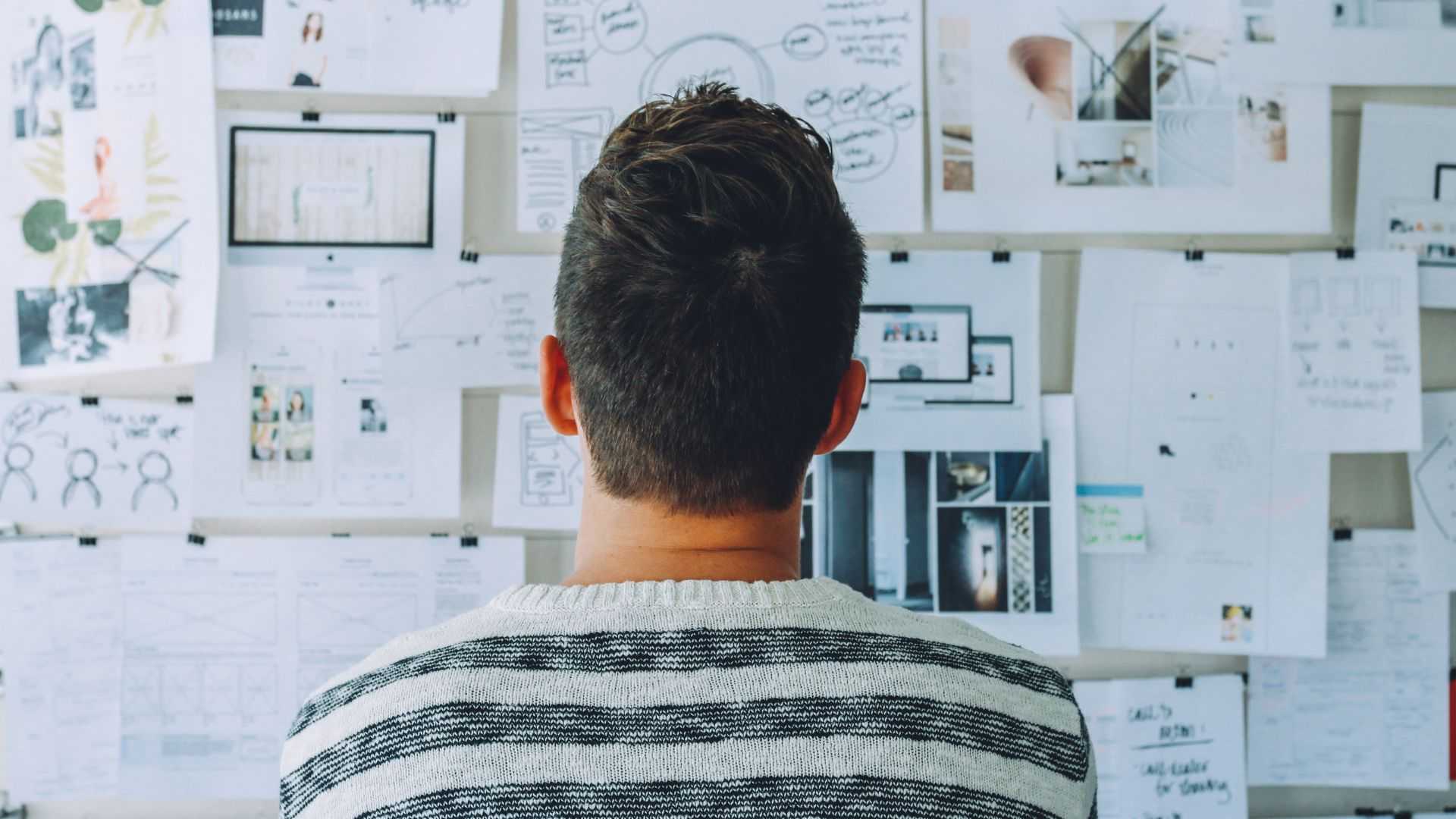 1. Find your focus
As an ecommerce manager, it's tempting to try out the latest trends in online selling like social selling or live video selling. While it's good to experiment and innovate, you must have your customer service and fulfillment running like a well-oiled machine before ramping up your marketing efforts. 
Customer acquisition is getting more and more expensive—the average cost-per-click for paid media increased by 19% from the start of 2021 to 2022. A viral marketing campaign will backfire if you instantly run out of stock or can't fulfill your orders in the time you promised. Stick to the basics of creating a phenomenal customer experience to make sure you're keeping the customers you earn.
Monitor your customer satisfaction and stock inventory and proactively address any operational issues. All of these things contribute to your brand, not just your marketing campaigns. Create excellence at a small scale to build loyal return customers before you take on more ambitious projects. 
2. Build a strong customer experience
So, how do you build a good customer experience for ecommerce? Your customer experience starts the moment a customer lands on your website and continues all the way through post-purchase. 
Map your customer journey
To understand your current experience and how to improve it, use sticky notes or an online whiteboard to map out your customer journey. To see the process through the customer's eyes, try placing a test order from a new email address. Take screenshots of each notification or screen you see and take note of any issues that arise. 
Check your ecommerce website experience
First, make sure that you have a website that's easy for customers to navigate. Your homepage should be clutter-free and your information architecture (where to find things) should be logical.
If you're using a platform like Shopify, choose one that's customizable, mobile-responsive and accessible for customers with a disability like a vision impairment.  If you're doing a custom build, test extensively and find a website developer specializing in ecommerce. 
Watch your checkout process
Consumers abandon nearly 70% of online shopping carts. The top reasons? Customers cite high extra costs, mandatory account creation, security concerns, and too long or complicated of a checkout process in their reasons to abandon. For example, the average checkout process has 23 form elements, nearly twice the amount Baymard Institute researchers found to be optimal.
Many of these abandonment reasons are within your power to change. If you can, place shipping information and fees upfront, offer secure payment methods, and reduce steps in your checkout process to increase sales. You may not have much customization available when using an ecommerce platform, so make sure to factor this in when choosing an ecommerce platform.
Prioritize customer service
Customers want to buy from brands that are responsive, empathetic, and convenient. According to Shopify, 54% of shoppers say the ability to easily reach customer service in the channel of their choice is important to them. 
Offer multiple channels such as email, phone, or social media for customers to reach you with questions. This doesn't mean you'll spend all day checking messages— adopt tools such as a centralized inbox to streamline your customer communications. You can also reduce human time spent on customer service by improving your self-service customer tools like FAQs and chatbots.
3. Create schedules for your ecommerce business
As an entrepreneur, it's a challenge to manage your time. Setting schedules can help you set cadences for your online store management and create consistency in your product launches and marketing communications. 
Product launches
Each year and quarter, plan out your largest product releases far in advance. Map out at least one large product release per quarter such as Mother's Day/Father's Day, Back to School, or Black Friday/Holiday sales. In between those dates, make a plan for cyclical product updates such as weekly and schedule time to upload new products at the same time each week. 
Marketing calendars
Once you have a plan for major product launches, you can begin to populate your marketing calendar to get your products noticed and grow sales. Depending on your strategy, tactics, and budget, your marketing calendars may include goals and tactics for:
Email campaigns

Pay-per-click campaigns

Social media content
Set a delivery schedule for your email and PPC campaigns that you can implement with consistency. Build in time each quarter to plan ahead and analyze what's working well and what's not.
Posting on social media daily can seem like a particular time drain for store owners. To reduce time spent, write social media content in advance and use a scheduling tool to distribute it while you focus on other tasks. Set a reminder or notifications to go in and engage with social media comments or questions so that you don't burn extra time doing this during the work day.
Personal time management
We've already established that online shop managers have to balance so many things. It's no surprise that they need to have incredible discipline to manage their time.
Create notes for yourself.

Create a system for a running task list for yourself. This could be a Trello board, a Notion page, or even a simple document. This way, when you encounter a problem or idea that you don't have time to address right then, you can add it to the list and can clear it from your mind. Check in on the list daily to prioritize your day. 

Time blocking.

Determine intervals for all of your major management functions including accounting, marketing, and analytics. Set calendar items at those intervals and block out time for yourself to work on each of those things to make sure your business stays on track. 

Outsource.

As your business grows, consider ways to outsource your many tasks. Do you need a virtual assistant or to hire an ecommerce or marketing manager? Could you hire a 3PL company to take on the burden of fulfillment logistics? Keeping your focus on the strategy while you hand off the execution to someone else can be the recipe you need for growth. 
4. Automate everything
Work smarter, not harder. When you fine-tune all of the online store tools and systems to work in sync in your business, you can automate most manual and repetitive tasks. This saves you time, reduces human error, and can boost revenue. Here are a few examples of ecommerce automation:
Use Zapier or another tool to add new customers to your CRM or email list, triggering a welcome sequence of emails

Send customers an automated reminder email when they abandon a shopping cart

Hide or republish products based on real-time inventory levels

Create a ticket for a negative review

Add customer tags by order type to segment customers into different marketing campaigns
Setting up ecommerce automations can take more time upfront but pays for itself many times over in time saved and increased revenue. 
5. Set up ecommerce reporting
To run a profitable ecommerce business, you need to consistently track your sales and other key performance indicators (KPIs). This can help you decide what's working well, what isn't, and help you make informed business decisions. 
First, decide which key performance indicators (KPIs) you want to track. Valuable ecommerce metrics include:
Gross sales (product price x quantity of items sold)

Net sales (gross sales – discounts and returns)

Total sales (gross sales – discounts – returns, taxes, and shipping costs)

Returns (value of goods returned)

Shipping (shipping charges – shipping discounts and refunded shipping amounts)

Order count

Average order value

Top-selling products

Units per transaction
How you set up ecommerce reporting and analytics will depend on the ecommerce platform you use. Logging into your dashboard each time you want to check progress or chasing down individual order emails simply isn't efficient. There are additional tools to help you track success and forecast results—56% of ecommerce managers allocate funds for data and analytics tracking. 
The best way to monitor key online store metrics is to set up automated reporting that will come into your inbox at regular intervals. If you use Shopify for instance, the Ablestar Email Reports add-on will do this for you. Set up daily, weekly, and monthly reports to decide what you want to track and how you want to share it.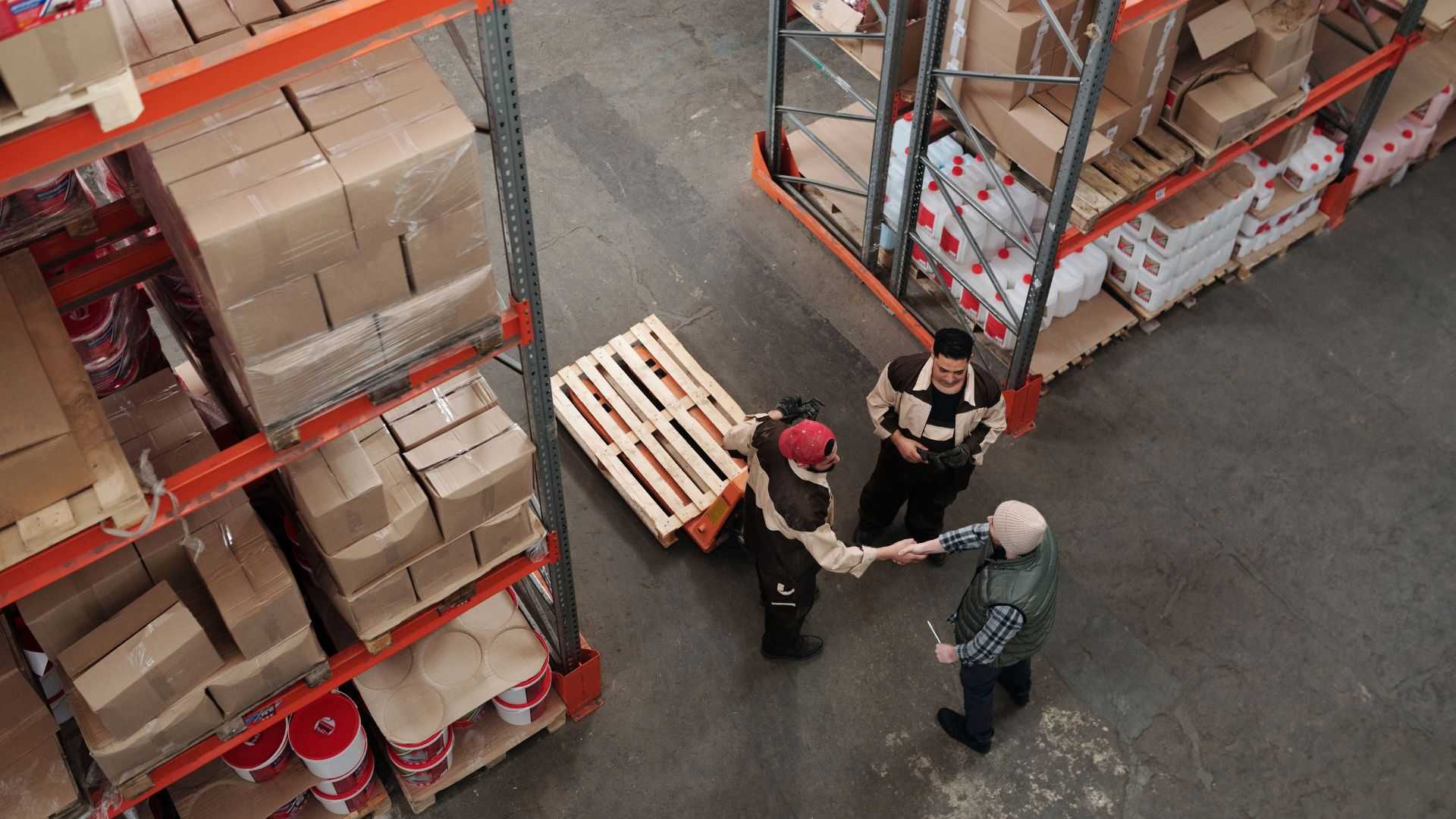 Set up an inventory management system for online selling
54% of merchants cite procuring and managing inventory as a top challenge for their business in 2022. Order too many products, and you'll have a surplus of materials to store, track, and distribute. Order or produce too few, and you'll be unable to fulfill orders, leaving behind frustrated customers and money on the table.
While inventory management is complex, the good news is that there are many methods and tools available to help you master inventory control. First, you'll need to choose an inventory management technique for your business.  
Just-in-time (JIT)
A just-in-time inventory system is a management strategy that matches manufacturing production schedules to match demand forecasts. This cuts down storage costs and avoids waste, but needs accurate forecasting methods to work and can leave companies susceptible to supply chain delays.
Inventory re-ordering
You should always calculate a par level for your products—also called a reorder point—a minimum inventory level for each item of stock. This calculation should take into consideration the amount of lead time for manufacturing. Different approaches to re-ordering include the Economic Order Quantity method, which calculates the most cost-efficient order quantity; Continuous Order Model, which triggers an order when a reorder point has been reached; and Periodic System Model, which places orders based on set periods of time.  
ABC Analysis
Always Better Control Analysis, or ABC product inventory, categorizes products into what is selling and what isn't. This helps you consider which items are profitable, which aren't, and which need to be turned over. The ABC method assigns a value based on the class of items and the proportion of revenue that each brings in. This helps companies identify dead stock– inventory that isn't selling but is costing overhead through carrying costs. 
Inventory tracking and forecasting
Ecommerce demand forecasting is the process of estimating future demand for your products. To accurately forecast upcoming sales, you'll need robust data. Tracking your inventory helps you anticipate supply and demand, 
Effective inventory management depends on excellent organizational skills plus the right tools. Some ecommerce platforms have inventory tracking features built in for you to use. Depending on your store size and sophistication, you may want to use a third-party app or tool like Stocky, Shopventory, QuickBooks Online, or Zoho Inventory Management for advanced features and analytics. 
To create an ecommerce demand forecast, take into consideration: 
Historical metrics like past sales numbers (year-to-date and past years with the same season)

Current inventory levels and trends

Website traffic and upcoming promotions
Exactly how and how often you run demand forecasting will depend on your industry and the inventory management technique you use. Commit to a technique that makes sense for your ecommerce business and analyze it often to make sure it's working for you. 
Ecommerce apps and tools to save time
Quite simply, online selling can't succeed without the right tools. Technology is the infrastructure for your ecommerce store, so do your research and invest in solutions that can scale with you. 
To build your ecommerce tech stack, you'll need the following tools and software.
Ecommerce platform
Choosing an ecommerce platform is the most important choice you'll make as a store owner. Popular ecommerce platforms include Amazon, Squarespace, Shopify, BigCommerce, WooCommerce, Adobe Commerce, and Wix Stores. 
Factors you'll want to consider are store functionality and themes, hosting, payment gateways, integrations, and of course, cost. 
Your step-by-step guide to migrating an ecommerce store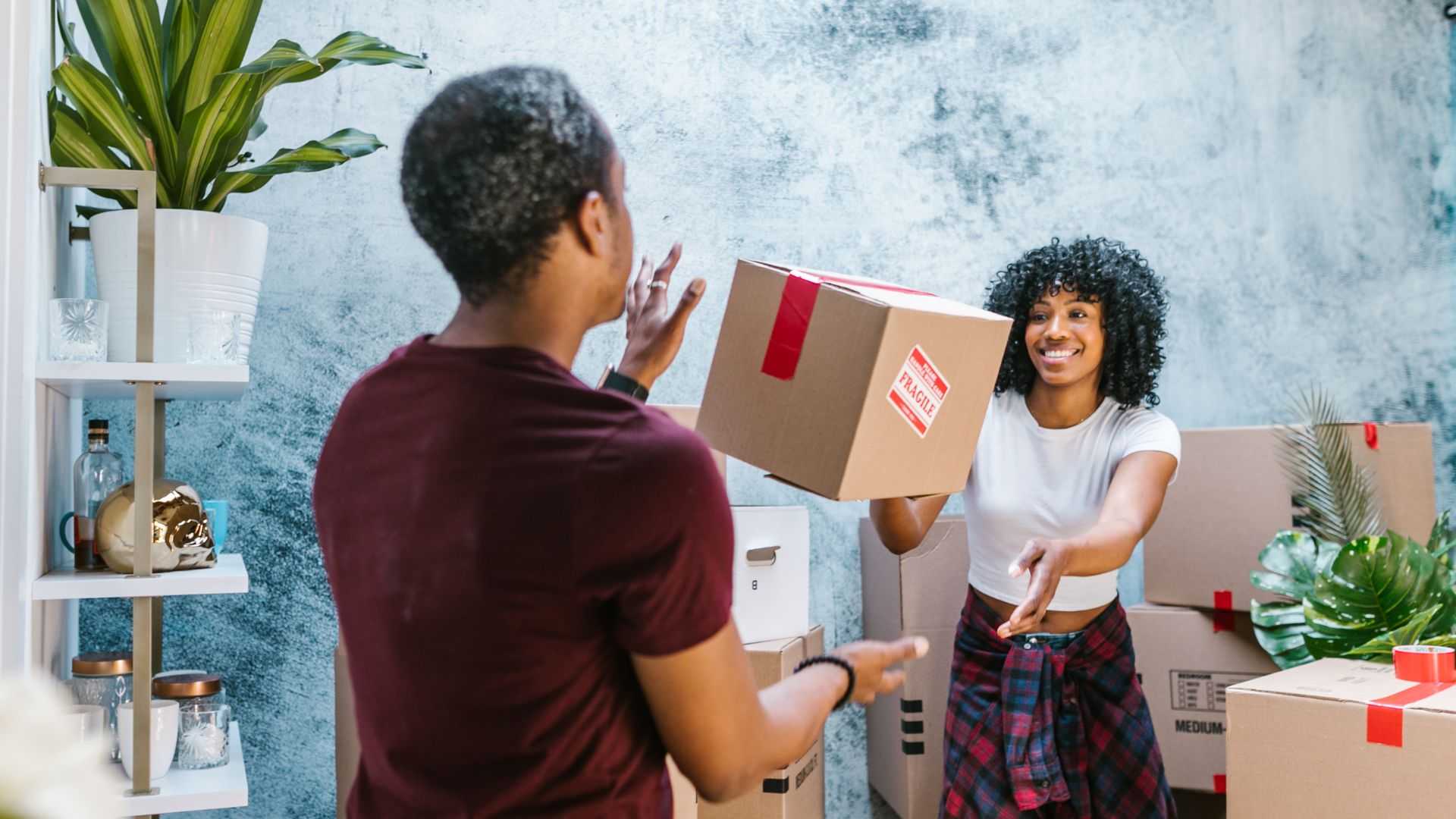 Project management and collaboration tools
As we've mentioned, keeping yourself and your team organized will set you apart and will help you grow. Use project management tools such as ToDoist, Trello, ClickUp, Wrike, or Asana to assign tasks to teammates and create automated workflows for tasks like launching a new product. Tools like Toggl and Clockify can help you track time. 
Don't forget about team communication. Chat and video tools like Slack, Zoom, and Google Meet/Google Workspace help your team stay connected and collaborating. 
Marketing tools for ecommerce
Your ecommerce platform may have some basic marketing tools built in, but third-party tools offer a level of sophistication needed for growth. As a store owner, you can take one of two approaches to marketing tools. 
Individual tools. Start small with marketing tools for the tactics you want to implement, like email marketing, SMS, or social media management. Examples of popular ecommerce marketing tools are MailChimp, Omnisend, HootSuite, Canva, and MailerLite. Omnisend, for example, is an email marketing platform built for ecommerce that includes features like abandoned cart emails, Facebook and Google ad retargeting, and SMS worldwide. 
Full-scale CRM. Choose a full-scale customer-relationship-management system (CRM) system like HubSpot or Salesforce to manage all aspects of marketing and customer communications in one place. CRMs can run omnichannel marketing campaigns, manage customer service, and have powerful data that can show marketing attribution and customer purchasing patterns over time. 
Whichever tools you choose, make sure that they integrate well with your ecommerce platform and with each other. Look for marketing tools with mobile apps to help you manage marketing on the go.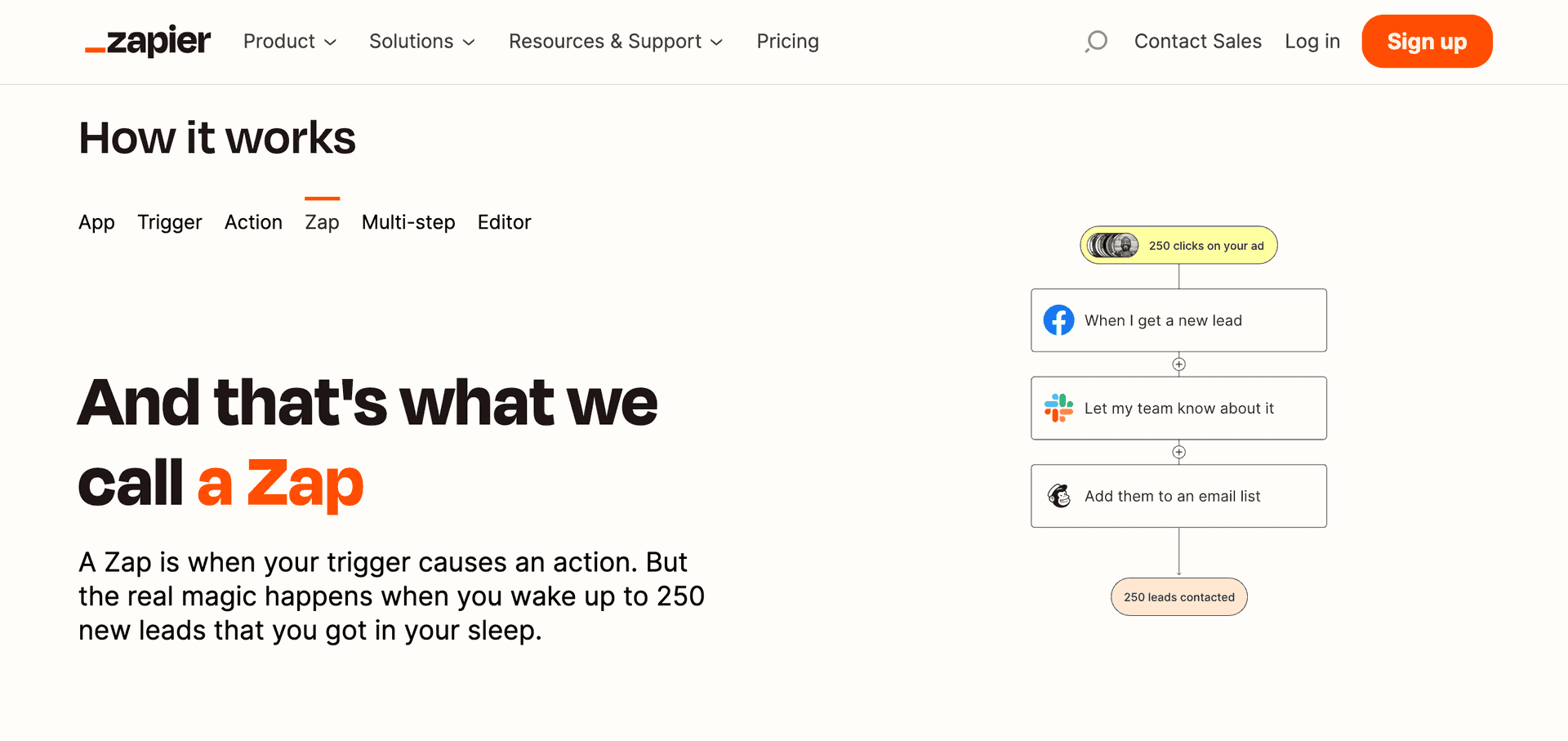 Time-saving ecommerce tools and apps
Most ecommerce managers spend far more time staring at spreadsheets than they ever imagined possible. Try these ecommerce apps and tools to save time in your ecommerce business.
Online selling at scale: Best practices for ecommerce management 
Managing an online store comes with a lot of pressure. On top of the tech, logistics, and changing landscape, it's also very competitive: 84% of ecommerce companies say that competition is tough or very tough in their market.
Setting processes, systems, and tools in place will help you manage and grow your ecommerce business without burning yourself out. Just remember: 
Keep your focus on the big picture. Set KPIs for your business, schedule out product releases and marketing campaigns, and monitor ecommerce reporting metrics.

New customer acquisition is expensive, so focus on building a user-friendly ecommerce website and customer experience to drive return sales. 

Your time is valuable. Invest in tools and productivity apps that will improve your online store management and save you time. 
Looking for more ways to save time? Learn how to become a power user in your Shopify store, or check out Ablestar's Shopify add-ons designed to make ecommerce easier.