When you first imagined opening your online store, you probably envisioned the joy when you shipped off your first order. The pride when you hired your first employee. The satisfaction of introducing yourself as a business owner. 
You probably didn't envision staring at rows in spreadsheets for hours upon hours. Most online store owners choose Shopify as their vendor to minimize time spent on technology—but there's still a time investment and a learning curve to get the most out of the product. Your needs also change as you scale your business, so the workflows that were working for you when you first started out may need an upgrade. 
Fortunately, you can save time and run your online store efficiently by setting up tools and systems for your Shopify store. You're scrappy and scrupulous with every aspect of your store—let's apply that same principle to your own store management to grow your business. 
Here's what we'll cover in this guide:
How to automate tasks and save time with Shopify tools

The best Shopify apps to simplify your workflows

How to import products to Shopify with ease

How to bulk edit Shopify products, prices, and descriptions

What you need to know about Shopify tags and metafields
Automate tasks and save time with Shopify tools
We know you love the hustle. But when sales go up, success is a double-edged sword. Not only are you sourcing products, updating listings, and launching marketing campaigns, but you're scrambling to manage inventory and fulfill lots of orders at the same time. Managing everything manually is a recipe for burnout. 
As your ecommerce business grows, you can work smarter by tapping into Shopify's rich features to save you time and automate as much as possible. You'll need a Plus or Advanced plan for some of these features, so if you need to upgrade, calculate your potential time savings to determine if it would be worth it. 
Organization Management
If you manage multiple stores, switching between store logins to perform repetitive actions can be a pain. Available to users on the Shopify Plus plan, Organization management is a feature that allows administrators to operate at an organizational level across multiple stores. You can add users, create workflows, and run analytics for multiple stores at once through a centralized login.
If you're not on Shopify Plus, there is a store-switcher dropdown in the Shopify Admin that you can use to save a little time. The requirement for this is that you use the same email address to log in to all your different stores. Eg, instead of having accounts linked to name@store1.com and name@store2.com, set up just one account for name@store1.com that has access to both stores.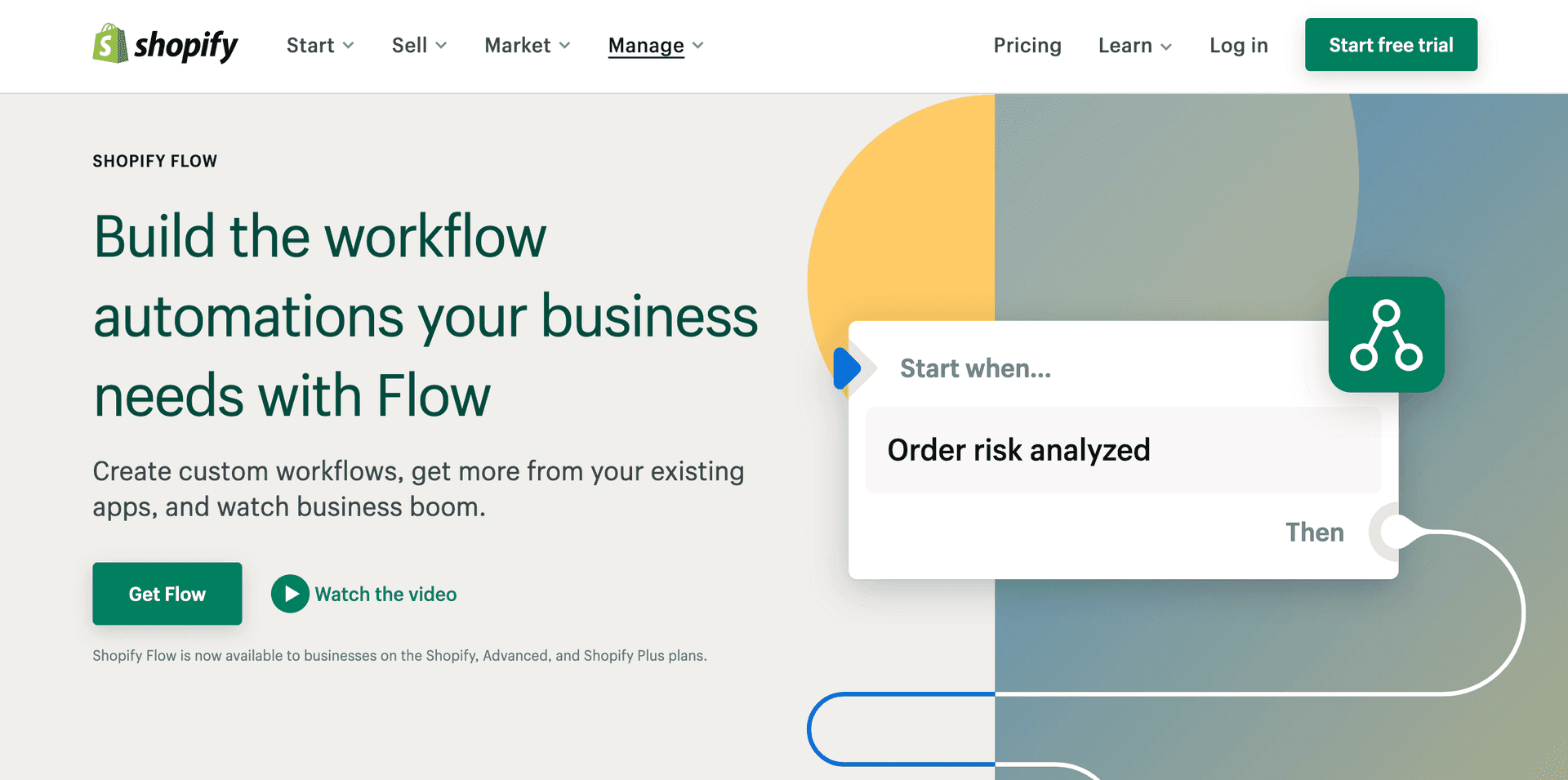 Shopify Flow
Shopify Flow is an automated workflow builder to remove repetitive tasks from your plate. With this add-on, you can choose from templated workflows or build a custom workflow based on triggers and conditions to get what you need done. Here are a few examples:
Hide and republish products based on inventory level

Send an expedited shipping notification to your logistics team

Add a loyalty reward after a certain number of orders or a certain dollar spend

Tag orders with shipping requirements or potential fraud alerts

Create a ticket based on a negative review
To access Shopify Flow, you'll need to be on a Shopify Plus or Shopify Advanced plan and first install it from the App Store. If you're on a basic Shopify plan, React Flow is a good alternative on the Shopify App Store. 
Future Publishing
Your store's online 24/7, but you shouldn't be. Set promotions or product launches to go live in advance with Future Publishing. Under Shopify Admin, you can schedule a product, collection, page, or blog post to stay hidden until the date you specify.  
While you're saving time with future publishing, let's look at how to save time importing products in bulk. 
Find Shopify apps to simplify your workflows
Whether you've been using Shopify for 10 weeks or 10 years, there's always more to learn and ways to improve your workflows. That's due, in part, to the ecosystem of Shopify partners that keeps growing. There are nearly 7,800 paid and free apps you can pair with Shopify to scale your business. 
Take a look at the Shopify App Store to find apps that can make your life simpler. Here are three you'll want to check out:
Zapier
Zapier is a middleman that helps all of your various web apps talk to each other. With different "Zaps," you can create connections between Shopify and email, Slack, social media, and your CRM and email platform of choice.  Here are a few automations we love:
No more manual exporting and importing of new customer lists. Set up a Zap to immediately add each new customer as a contact in Mailchimp, HubSpot, Salesforce, or ActiveCampaign. 

Update your Shopify inventory in real time by syncing Shopify and Google Sheets. When you update the row in Google Sheets, it'll update the product in Shopify. 

Update your team by adding new Shopify paid orders wherever you need it to stay organized—in a Slack channel, a Google Sheet, or on a Trello board
Order Fulfillment Guru
As you expand your ecommerce business and add multiple vendors, dropshippers, locations, or warehouses, splitting orders can become a logistical nightmare. Order Fulfillment Guru for Shopify lets you automatically split and route orders based on fulfillment type or location and sync products and inventory in real time. 
Ablestar Link Manager
Broken links on your Shopify store can hurt your customer experience and leave revenue on the table. It's a tedious process to test, identify, and fix broken links is a tedious process—if you do it manually. The Ablestar Link Manager scans your online store on scheduled intervals, finds visitor errors, and allows you to add redirect links within the app.
Import products to Shopify with ease
A standard product on Shopify has a minimum of 18 product details—everything from title, pricing, and SKU to product weight. That's a lot of variables, and a lot of input time if you're adding each product manually.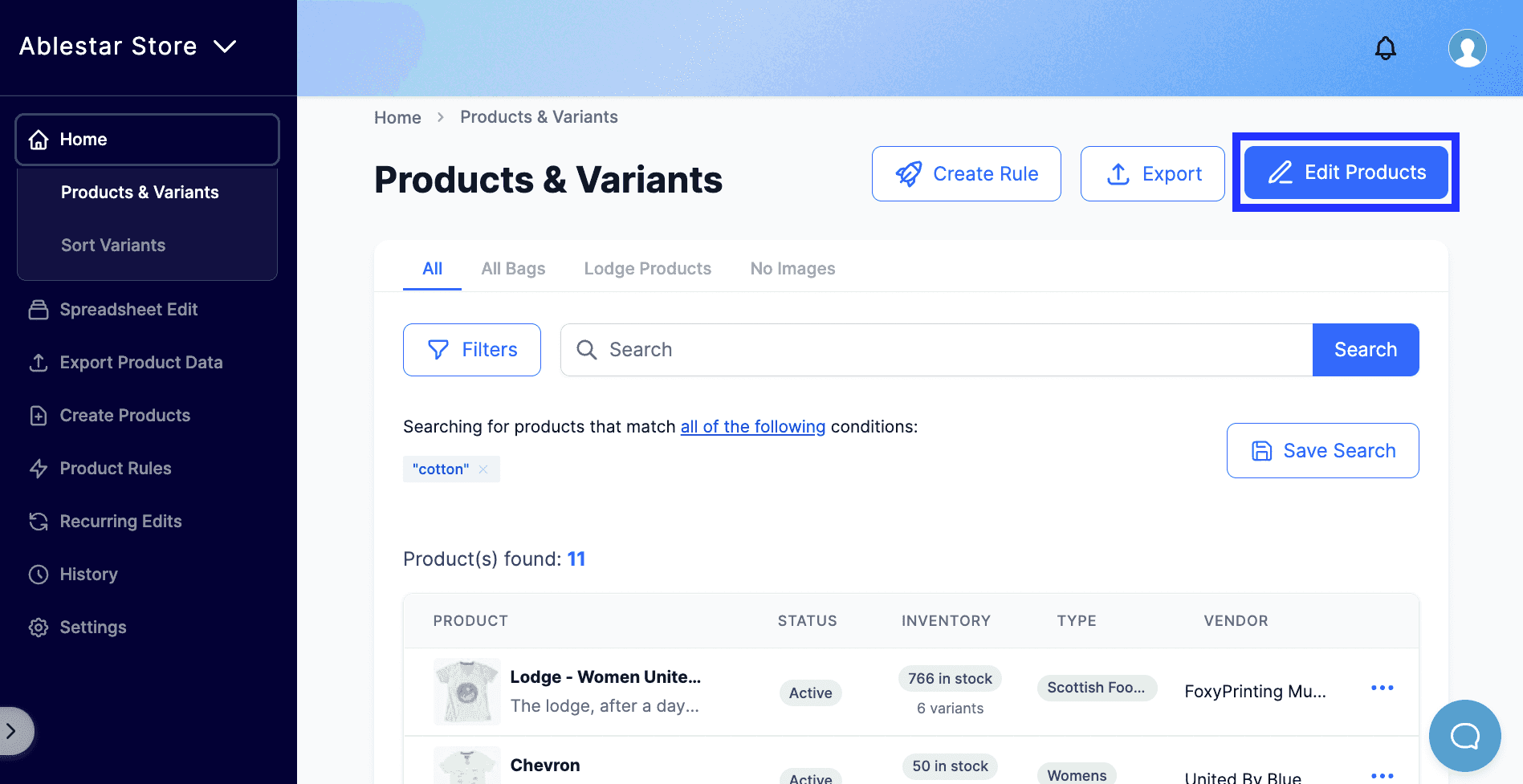 How to bulk upload products to Shopify
As you receive new products from your suppliers, you'll need to figure out a system for how to manage and upload new products. One option is to bulk upload products in Shopify Admin with a CSV file. The downside of this approach is that you'll have to keep track of many CSV files and you have a higher risk of human error and validation issues. 
Do the words "validation failed" strike you with fear? There's a lot that can go wrong with a bulk product to a CSV file: missing or invalid fields, mis-mapped columns, and more. 
You can save yourself time and headaches by using a Shopify app to streamline your product uploads and edits. Here's how to save time and make edits with a bulk editor from the Shopify app store:
Install a Shopify app like Ablestar Bulk Product Editor to make store changes

From the app, select 'Create Products'

Upload your spreadsheet to create products (use a template to get everything perfect). 

Map the product fields. Autodetect will do most of this for you! If you run into issues, you'll have access to a real human to help out. 

Import your products

Select your newly created products from 'Import History' to make any product edits you need—without messing with spreadsheets again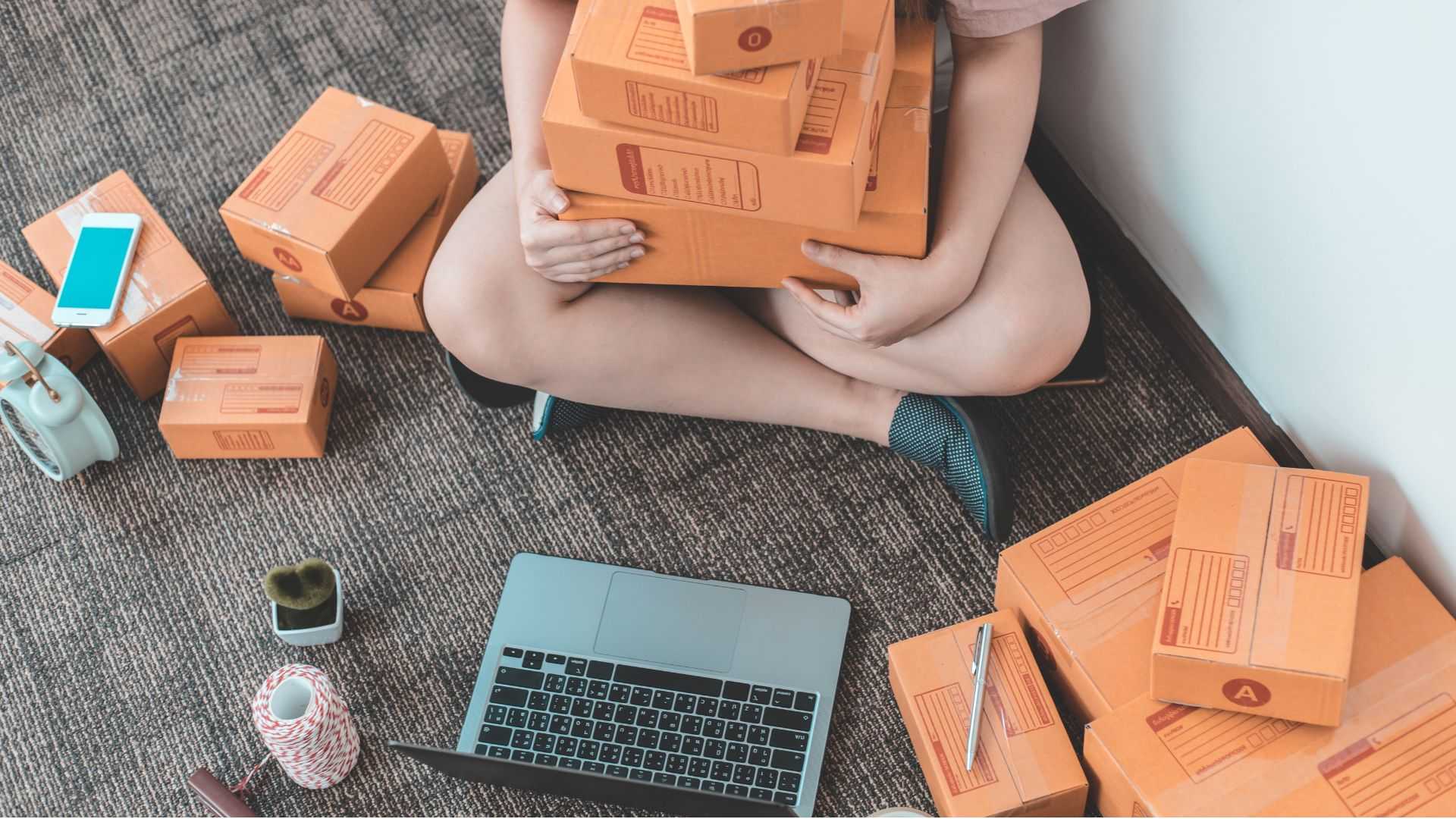 Importing an entire store to Shopify
If you're migrating your ecommerce store from another platform to Shopify, you can't afford to do it all yourself. Similarly, if you're creating a Shopify clone to move one store to another, don't do it the hard way. Find a product importer from the Shopify App Store to help you systematically import everything that you need to do business: products, orders, and product reviews. 
The best part about using a Shopify partner app for a bulk product import or store migration? If you run into any issues, you'll have a support team on standby to help you navigate any challenges. 
Bulk edit Shopify products, prices, descriptions, and metafields
Just as it can be time-intensive to import products to Shopify, it can also take a long time to make bulk edits. Here are a few examples of when you might want to make bulk edits on Shopify:
You're running a sale and want to discount prices in bulk (then revert back to regular pricing)

You're removing a supplier and need to bulk delete products

You need to update or remove tags or descriptions in bulk
One way to make bulk edits in Shopify is by performing the "bulk action" function through the platform. The bulk action function is limited to 100 products. If you're changing a larger number of products or would like advanced features with user support, try an app like our Shopify bulk editor for products.

Making bulk product edits in Shopify has its limitations—for example, you can't preview the changes, schedule edits, or revert to the original if you make a mistake. With the right Shopify app, you can save time with advanced features like scheduling edits, variant sorting, and setting automatic product rules. 
Here's an example of how to make bulk product edits in Ablestar. Let's say that you want to discount all your coffee products for National Coffee Day. 
Install the

Bulk Product Editor

and connect your store

Use filters to search for products you want to edit (eg. collection, tag, vendor, inventory level)

Select the products you want to change and select "Edit Products"

Select how you want to change the product (in this case, discounting the price by a certain percentage) and modify the values

Preview your changes and run the edit. On certain tiers, you can schedule the changes you want and then schedule them to revert back.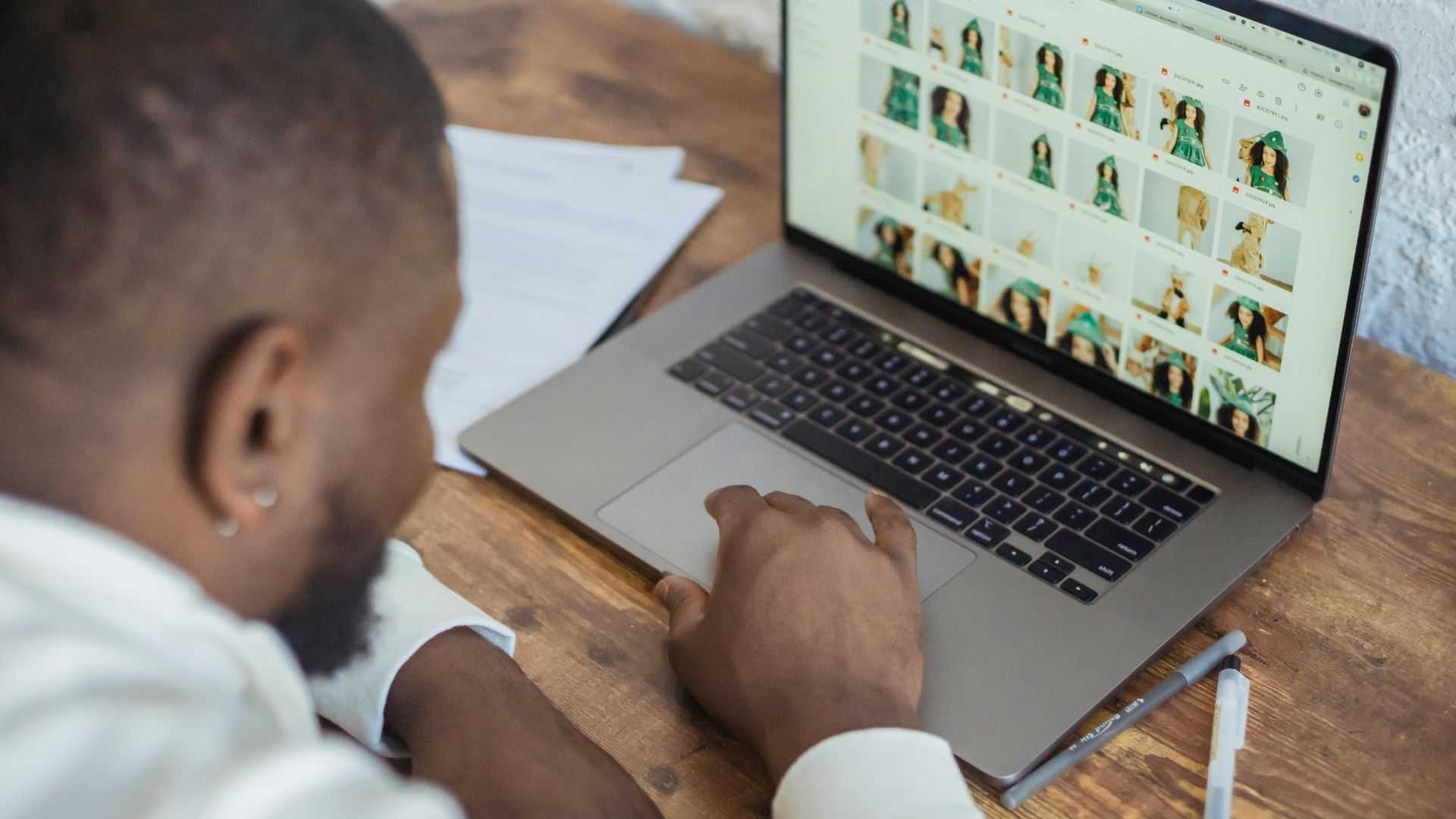 Shopify tags and metafields: Everything you need to know
Confused about Shopify tags and metafields? When used poorly, they can complicate your business. When used well, they can save you time and help you streamline your workflows. 
First, let's cover the basics. 
What are tags on Shopify? 
Tags on Shopify are arbitrary labels that make the products easier to manage or search. Some of these tags are customer-facing, for instance, "Sale" or seasonal items. While product tags aren't visible to customers on a product page, you can curate tagged items through a menu item or in search filtering. They also help with SEO, helping your categories rank on search engines. 
Tags can include words, numbers, and hyphens and must be short—product and customer tags are capped at 255 characters, and order tags at up to 40 characters. Keep them as short as possible. 
Product tag examples
Summer Sale

Holiday

Best-sellers

Model size

Material

Style
You can also use management tags to help you organize store data in the back end. Examples of this include order tags, where you can tag orders by different attributes to help your fulfillment team, and customer tags, where you can add customer tags to launch loyalty or nurturing campaigns. 
You can automate tags using Rules under Shopify Admin. You can also use an app like Automatic Tag Ordering to create tags that show orders as fulfillable, for example. 
What are metafields on Shopify? 
Metafields are a custom field for products or variants that can store information not captured in Shopify's typical data points. This could be an ISBN number for books, the color of a variant, for example. Metafields are visible to customers on your product page and give additional information that help with purchasing decisions. 
While tags are limited to short and simple comma-separated values, metafields have more flexibility in their formatting. 
Shopify overhauled its metafield system in the past few years to reposition metafields as a robust store organization system. As part of this update, you can edit metafields directly in Shopify admin and can pre-set up to 250 metafield definitions. Metafield definitions are like templates for your metafields to keep them standardized across your site. Whenever possible, always use a standard metafield definition to provide compatibility and consistency.  
Shopify metafield examples
Size chart

Ingredients

Variant color

Product rating

Shipping options

Product variant reference
How to streamline your workflows with Shopify tags and metafields
Tags and metafields can help users discover products and learn more about them. They can also help you on the administration side to manage sales, promotions, vendors, and product information. 
Keep in mind that tags and metafields are optional, so only use them if it's adding value to your store.  Follow these best practices to keep your tags and metafields working for you. 
Create a tag strategy describing how you'll use product tags, customer tags, and order tags

Keep a library of your tags or metafields with documentation so that your team knows how to use them consistently

Clear out tags that you no longer use with an app to bulk delete tags

Use metafield standard definitions for easy editing and compatibility
Level up your Shopify store management
If managing all the aspects of managing your ecommerce store seems overwhelming, it's time to level up your Shopify management. Continuing to use manual processes will frustrate you and burn valuable time. More importantly, it can hinder growth. 
Set systems and tools in place so you can sell more products, run smarter marketing campaigns, and manage logistics with ease. Just keep in mind these best practices:
Tap into automation tools to save time on repetitive tasks

Look for Shopify apps to integrate your favorite tools and save you time

Create a system for importing products

Make bulk changes to products easily with a Shopify app that stores a history of your changes

Create a strategy for tags and metafields to help you manage and sort your products with ease

As your business grows, it may be time to scale up your tools. Is it time for a higher Shopify plan to access advanced features to streamline your workflows? 
No matter your tech stack, make sure you're using all of the features available to you with consistency. Document your strategy and processes for your team to keep everyone on the same page. With a systematic approach to store management and a little automation and support, you can reach your business goals. 
Ready to make bulk product edits in minutes? Try the Ablestar Bulk Product Editor app for free.