When it comes to product personalization, there's not much that's more personal than home.
EJayDesign, based in the Outer Hebrides in Scotland, sells custom watercolor map illustrations to customers around the world. The gorgeous maps feature hand-painted gold to highlight customers' cherished locations such as their hometown, where they got married, or a memorable trip.
The business model capitalizes on a fast-growing trend in online selling: product personalization. Deloitte found that more than 50% of consumers are interested in product personalization and 1 in 5 would be willing to pay a 20% premium. 
EJayDesign owner and Ablestar customer Eilidh Jamieson took the time to share how she started her online store, challenges she overcame to grow her business, and tips for online store management.
Dreaming of home: Eilidh Jamieson's creator story
The idea for EJayDesign started on the other side of the world in a mining town in the Australian desert. Founder Eilidh (pronounced Aylee) Jamieson took a gap year at age 19 and found herself homesick.
"One day, I came across an online shop that could burn your country onto the cover of journals. I instantly fell in love," recounts Jamieson.
"
The shipping price was more than the cost of the journal but it didn't matter. No one could put a price on home
"The shipping price was more than the cost of the journal but it didn't matter. No one could put a price on home, and I needed this journal. I chose the Isle of Lewis and a heart on Stornoway. Every time I used it, I felt comforted that home would always be there."
Six years later, after returning home and training as a graphic designer, Jamieson found herself abroad again. This time, she was in Nice, France.
"I remembered the feeling my journal gave me all those years ago and soon found myself designing images of Scottish islands as I wanted to create a piece of art that could remind an islander of their true home, no matter where they were in the world."
Jamieson opened an Etsy shop in 2019 to sell her art as a side hustle, not thinking that she would sell much. To her surprise, sales started to grow.
"During 2020, I figured COVID would end my business, but more people were online and sending gifts to each other. I found myself busier than ever," she shared.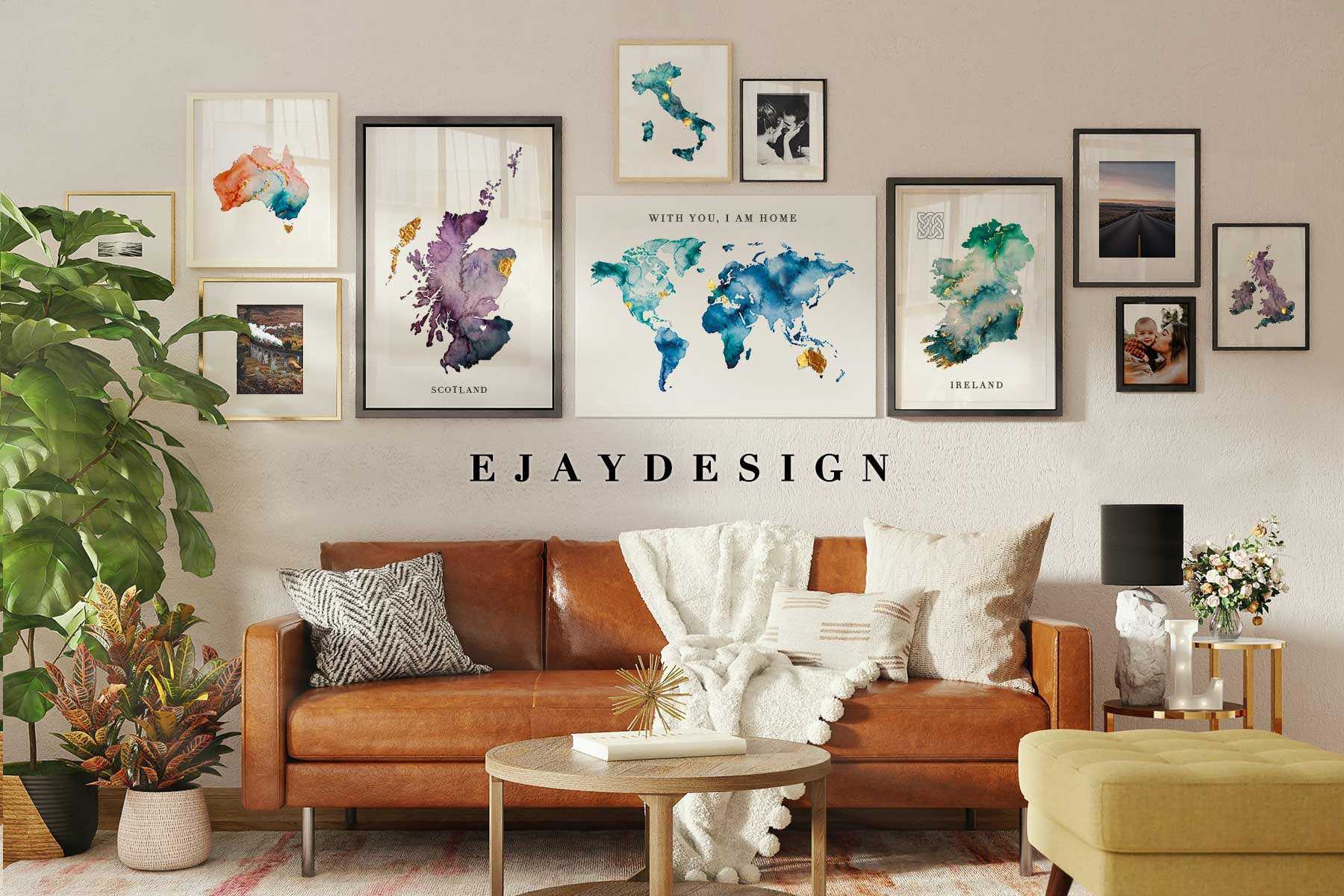 How EJayDesign grew its online store
With more and more Etsy orders, Jamieson decided to focus on her ecommerce business and EJayDesign was born. Buoyed by her initial success and the audience she'd built, Jamieson began to research ecommerce platforms.
"
I chose Shopify because I loved the professionalism of their premium templates while still maintaining that 'shop' presence
"I did extensive research between Wix, WordPress, Squarespace, and Shopify. I chose Shopify because I loved the professionalism of their premium templates while still maintaining that 'shop' presence. I wanted something beautiful but simple, since too artistic of a site might overwhelm customers."
Launching her online store represented a big time investment—so choosing the right platform and tools were very important. As Jamieson started to upload her products, she was happily surprised by Shopify's back-end functionality and quick customer service responses.
She also found Shopify apps to save her time and improve her online store. Her top picks are Product Reviews, Simple Map to show physical locations, and Ablestar Bulk Product Editor.
With 150 products on her site and 70 map products with multiple variations, updating products manually was very time-consuming.
"I came across Ablestar as I have many different variants (sizes of print options). I needed to bulk edit only one variant and didn't know how to do that easily without changing or filtering the others. Ablestar made it very simple and helped with any queries, with an added bonus of bulk editing descriptions."
Integrating an online store with a physical store
A one-person operation at the moment, EJayDesign is looking to expand in 2023 by opening a physical store in Stornoway, Scotland, and possibly adding to her team. New to running a brick-and-mortar store, Jamieson began looking into sales and inventory systems, thinking it would be a tedious process.
She was surprised to find that it would be a quick and easy process through Shopify's Point-of-Sale system 
"All the products are already there, and it's so easy to print barcodes that can be scanned with my iPad. I just had to purchase the Shopify card reader, and I'm ready to start welcoming customers. I was very surprised to find I had worked it all out in under two hours."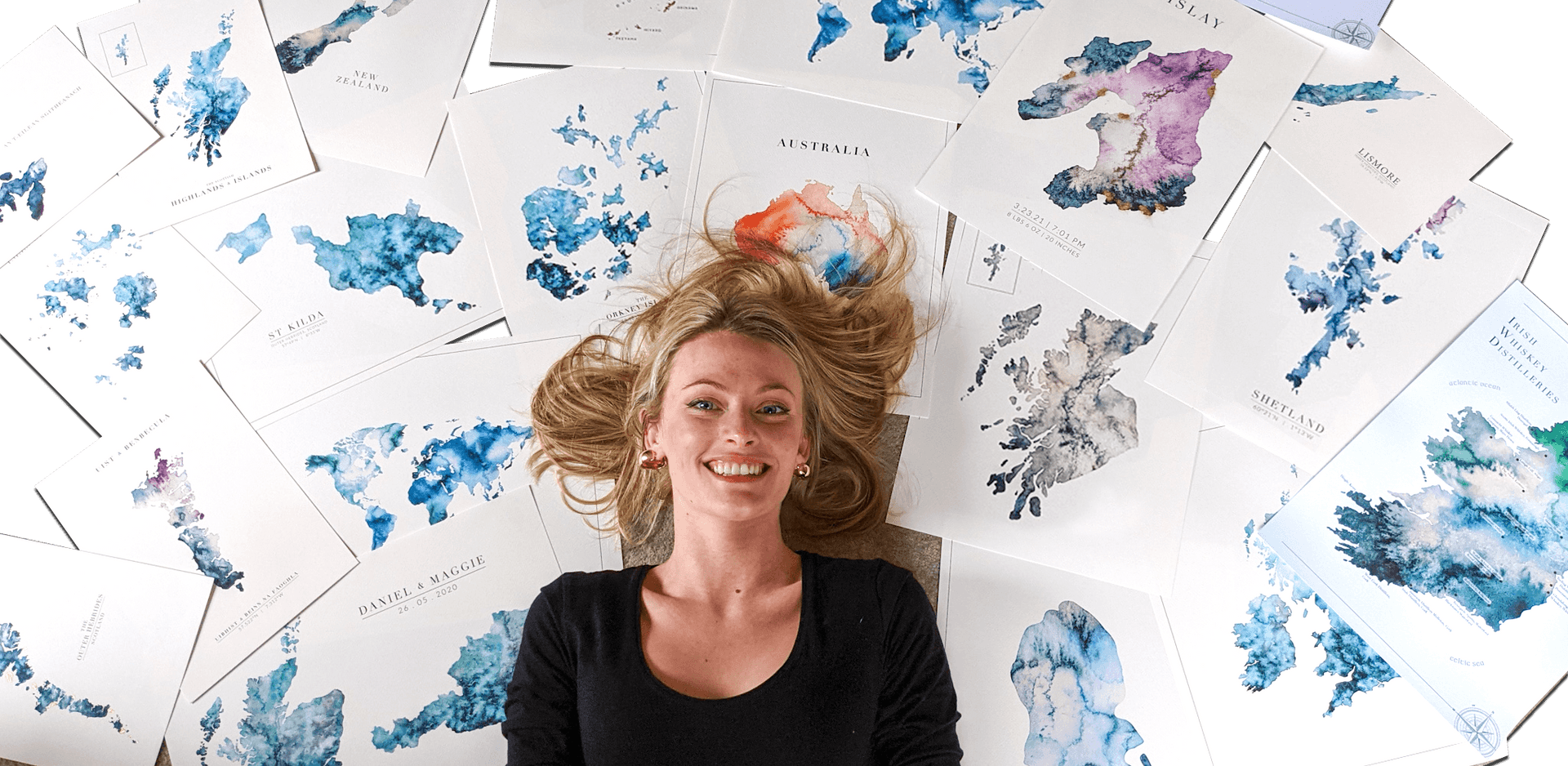 Ecommerce best practices: Success tips from an online store owner
Whether you're just starting out or in the process of scaling your online store, building an ecommerce business can feel like a lonely venture. Fortunately, others have forged the same path and are happy to share management and productivity tips.
1. Combat imposter syndrome
"Especially in the beginning when I was more part-time, I had to constantly work on social media and blogs to make sure my work was getting noticed to generate orders. It was very tiring. I would often catch myself saying I was being silly putting so much effort into art, it was just a dream, I should get a 'real' job," said Jamieson.
Practice saying this in front of the mirror: "I am a business owner." You are an artist, a craftsman, a creator—all of those things. But you're also a business owner.
2. Find your balance
While launching her business, Jamieson sometimes found herself turning it into an obsession, working 24/7. Now that she has established merchandising relationships, an audience, and is working on opening a physical store, she's much more careful with her time. 
"I no longer have to worry about orders if I take a break, so the initial work paid off. I now am very strict in only working 9 to 5, not 24/7!"
She advises to stick to a routine that works for you and be strict with it. "I'm more of a night person than morning, so more work gets done after dinner than after breakfast for me. Be careful not to burn out by overwhelming yourself."
How to sell online and manage an ecommerce business without burning out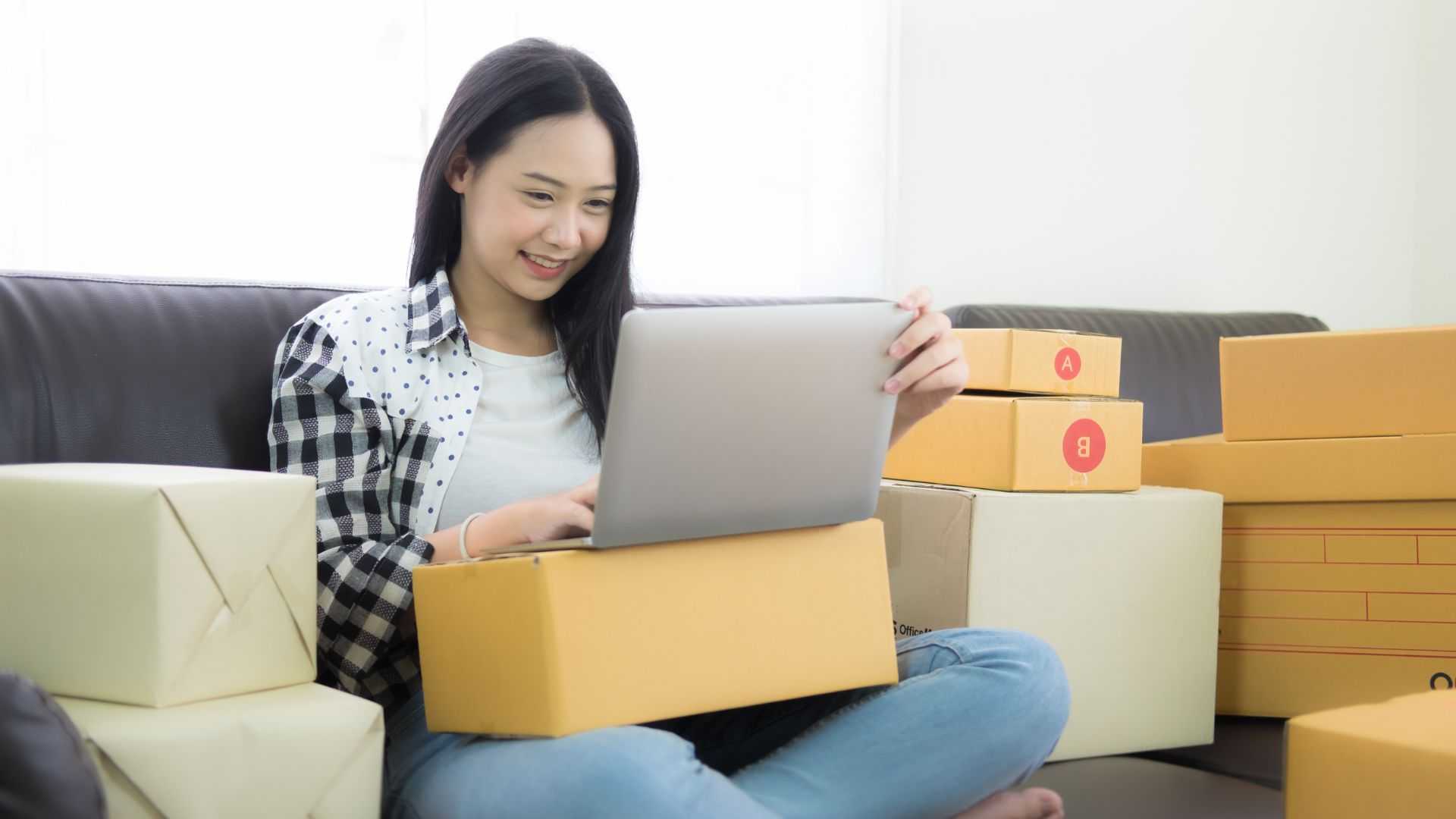 3. Choose the right ecommerce tools
Even for a graphic designer with experience working on websites, getting an online store up and running still took time. By choosing a tool designed for ecommerce over a generic website builder, Jamieson equipped herself with the apps and tools needed to manage her time and increase sales.
If you're debating selling on Etsy vs. Shopify or another ecommerce platform, look at the fee structure and customization options. An ecommerce migration is a big project, so look to a platform that can scale with you over time—with apps that save you time.
Between managing product updates, shipping, responding to customer emails, and planning her store location, Jamieson still manages to honor her passion of capturing 'home' in every print she makes.
The best part about running an online store is the flexibility and creativity," said Jamieson. "You have an entire store open 24/7 to a worldwide audience with just a click of a button."
Ready to level up your store management? Save time with the Ablestar Bulk Product Editor, Email Reports, and more.