Selling collectibles isn't like running your average online store. Each product is one-of-a-kind, needing multiple tags, unique images, and complex product information.
That's why despite its passionate fanbase, online comic book catalogs are few and far between. Just one of three in Canada, Knowhere Comics launched a high-growth online store with 50,000 comic books in under three years.
"We started out as just big collectors and big fans," shares Shopify store co-owner Ryan Martin. "We saw a sort of a big gap in the community—there really wasn't much of an online presence for comics."
Partners Martin and Ashley Oliveira started selling comics out of a small storage locker in Toronto in 2019. After COVID hit, they decided to move their "little side business" online. This turned out to be a bigger undertaking—and a much bigger business— than they could have imagined.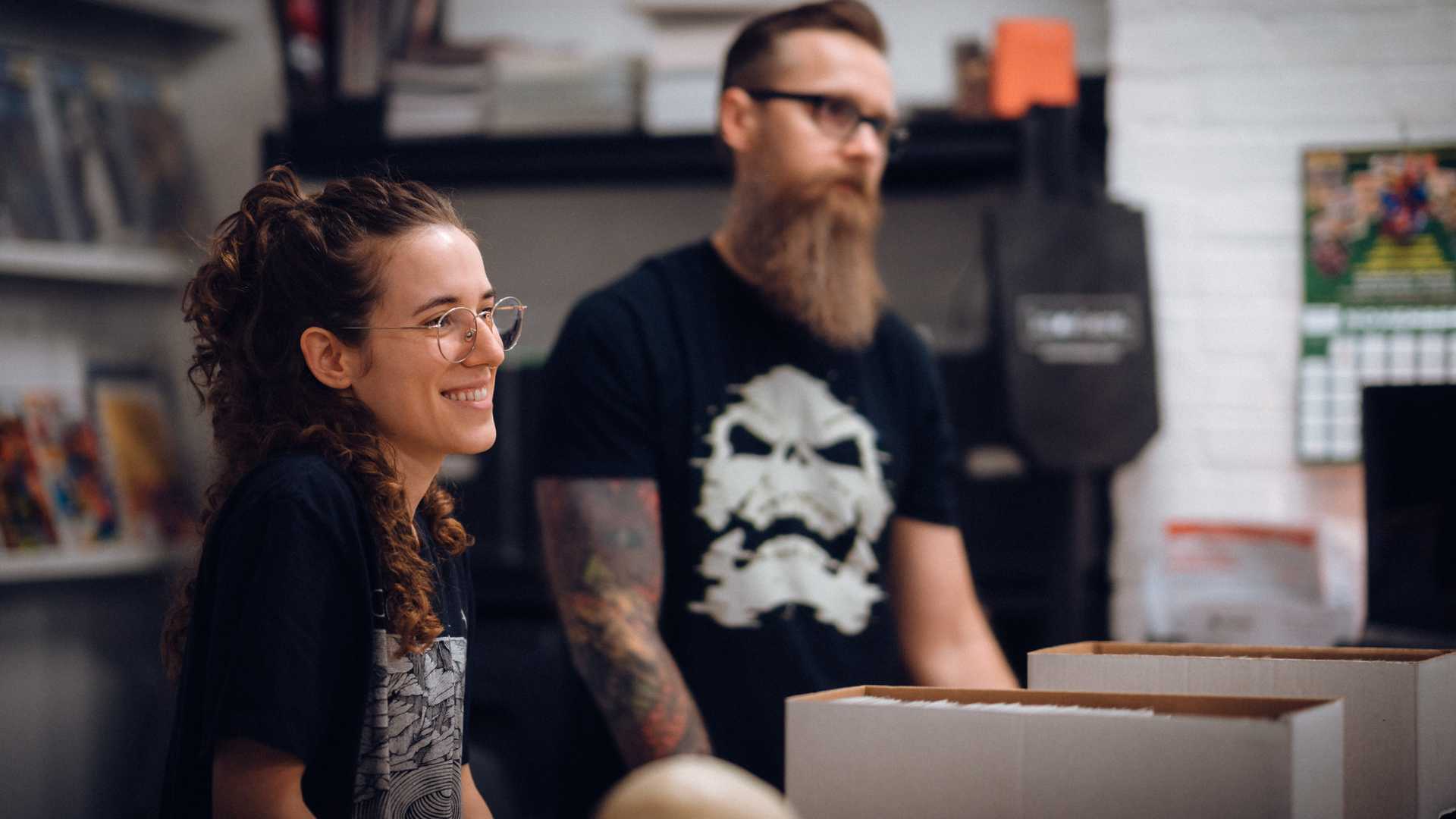 Photo Credit: Under The Weather Photography
Step 1: Launching an online store on Shopify
Martin and Oliveira began working toward an online store launch in early 2020, setting a target go-live date for themselves. First, they needed to choose an ecommerce platform.
"We really wanted to have a large, organized, and easy-to-use approach to comics, because we love to be in the industry. So, for us that meant building a website from the ground up," said Martin, who has a background in computer programming.
 "We needed a platform that was capable of handling large catalogs and was capable of customizing said catalogs. The other options that I saw were sites where you could dump your stuff in there and make it look pretty, but you can't really do anything to it."
They chose Shopify because of its functionality, customization options, and apps. That was the easy part.
The next part Oliveira describes as "pure chaos"—at least until they ironed out their system. "If you could imagine, we started off, with around 10,000 books. We needed to scan every single book. The bigger books, we needed to scan the front and back to give a rough, estimated grade on each book out of 10. We need to find out the series name, the year of release, the volume, the number, the variance if there was one, all that information times 10,000."
After dealing with setbacks including their scanner breaking, Knowhere Comics was finally live.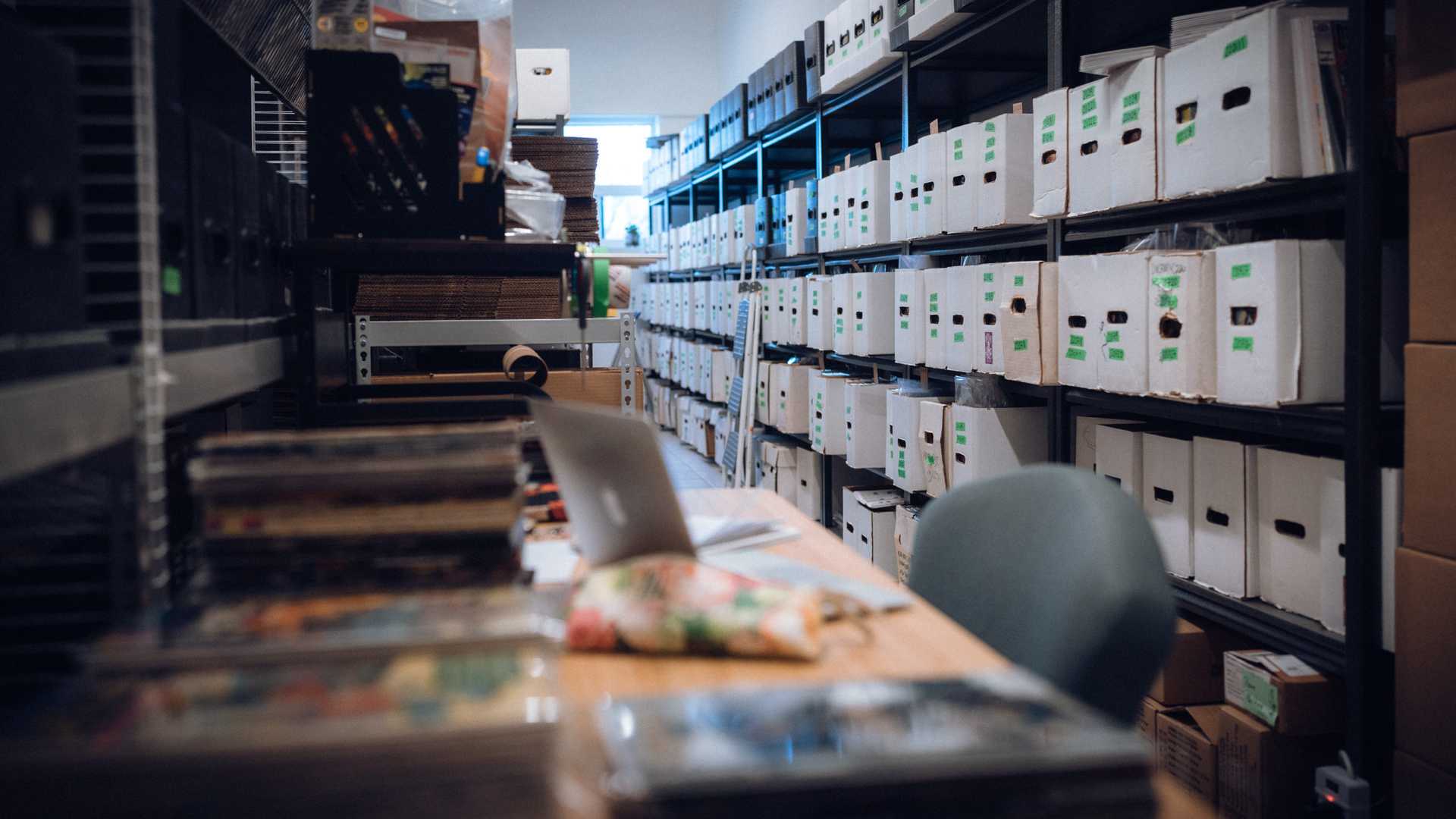 Photo Credit: Under The Weather Photography
Step 2: Creating a Shopify tag management strategy
Once the online store was live on Shopify, adding new products became a little easier, adding new products a few hundred at a time. Martin and Oliveira used extensive Shopify tags and collections to make their catalog searchable by publisher, comic, issue date, and grade, among other categories.
As their business grew, they started shipping orders all around Canada and the U.S. While Martin still worked full-time and Oliveira was a PhD student, time management began to become a challenge. They were spending all their free time working on the store and needed ways to speed up the management process. In particular, they needed a way to bulk edit Shopify tags, prices, and product information.
While Martin was very comfortable in Excel, he also began using the Ablestar Bulk Product Editor to save time editing products.
"Using Shopify apps like Ablestar, I'm able to, for example, pick out any books that came out on a certain day, and then change the price and put them all on sale at the same time. Without Ablestar, that would be a huge hurdle," said Martin. "Now, I can very easily trade all those tags with the app".
Eventually, Martin quit his job to devote his full attention to running the online store. They also adopted ShipStation for shipping and honed their SEO to make their online store easy to discover. And they still spend lots of time scanning comics.  
How to save time and get the most out of your Shopify store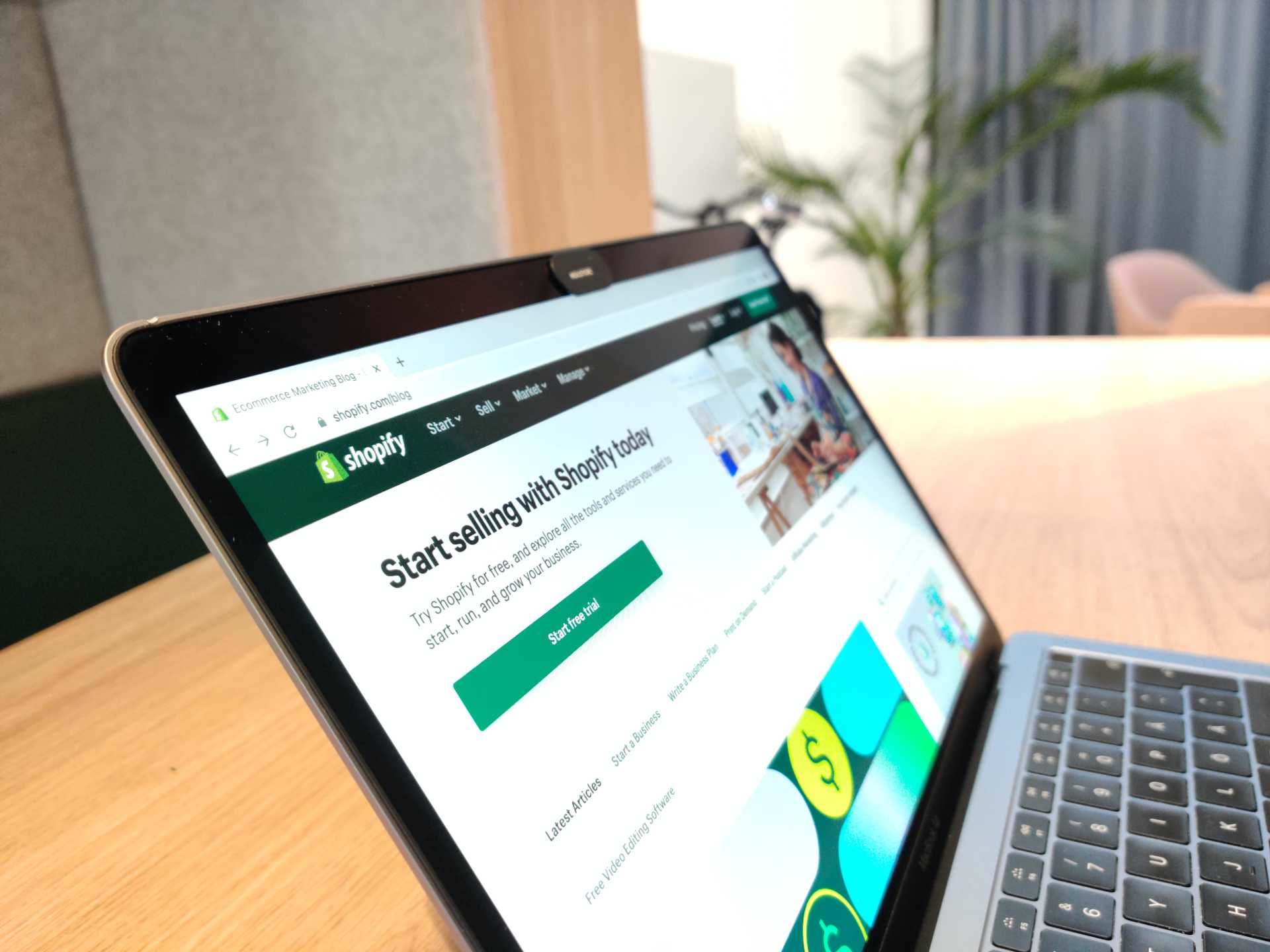 Step 3: Building an online community
From the earliest days of their business, Oliveira and Martin built care and community into their brand as collectors themselves.
"I think the biggest part about comic book collecting is the thrill of the hunt," said Oliveira. I like the fact that we can provide that for people and help them, finish off their collection of Spider-Man or X-Men, or whatever it is—it's just a really cool feeling."
When they moved their model online, they couldn't rely on their person-to-person network as much and needed to reinvent their customer engagement. They started Facebook and Instagram accounts, now both with over 1,000 followers. They post about new releases and unique back-issues, which sometimes sell out in minutes.
Another area where they differentiated themselves was in their shipping. While most companies might simply slip a comic book in a box or padded envelope and send it off, they take a lot of pride in their careful packing to minimize any damage to the prized collectible.
Their customers noticed. Fans started posting their unboxing videos on Instagram because of how impressed they were with the packing. Word of mouth spread, driving new business, customer trust, and loyalty for Knowhere Comics.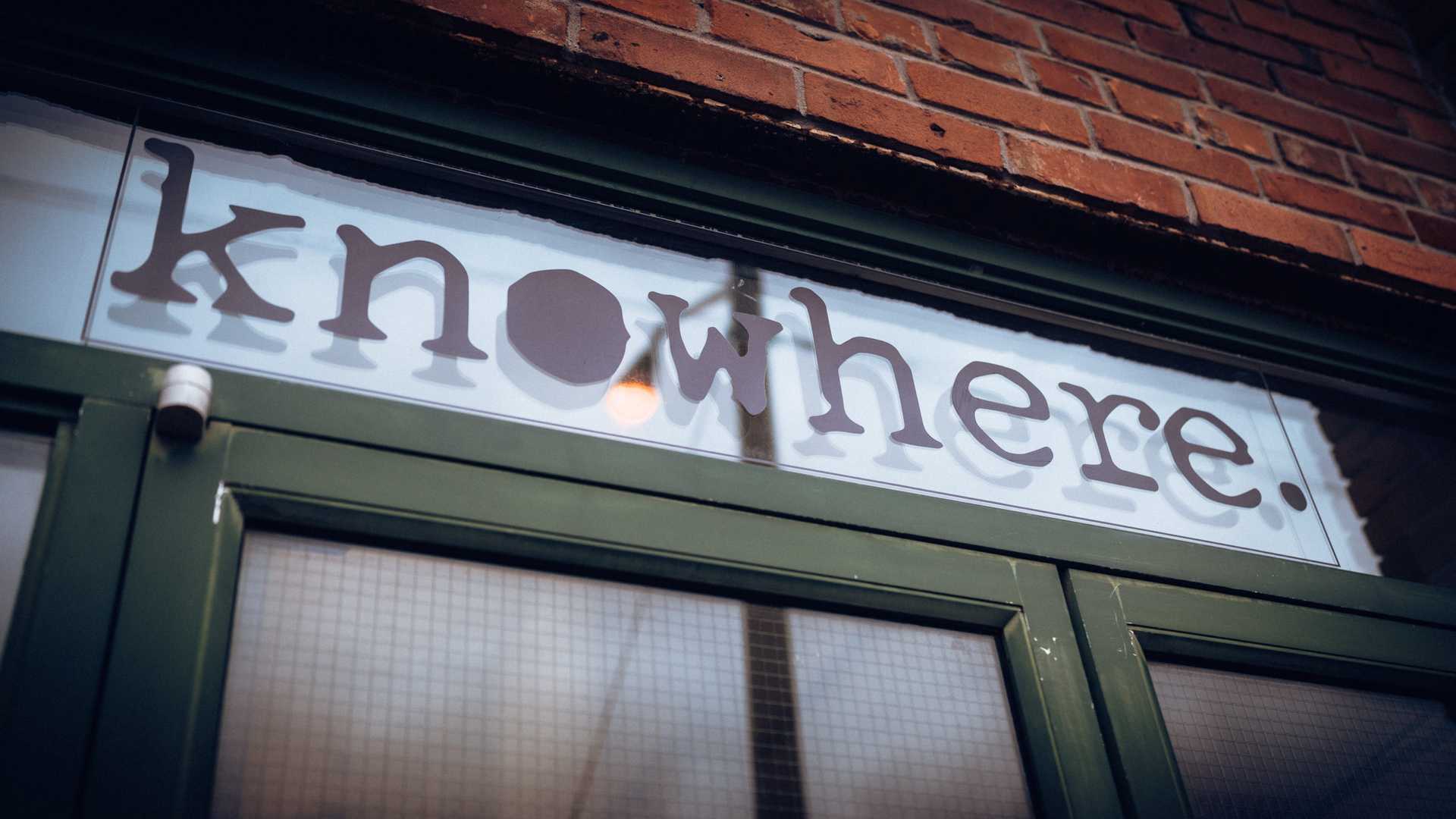 Photo Credit: Under The Weather Photography
From selling collectibles online to brick and mortar
In June 2022, they took their business full circle by opening a comic book store in Toronto. 
"It's been a really crazy and chaotic journey," said Oliveira. "Now that we've got the store, a really fun thing that's allowed us to do is to see collectors who are now fathers or mothers come in with their kids and try to get their kids excited about every character. We have a chalkboard on the back and a lot of the kids come in to draw a character from characters on the wall. It's really sweet, and it's something that parents can share with their kids and pass along to other people."
Oliveira and Martin anticipate hiring later in 2023 for the store, but for now, they're a two-person team. "There's a reason a lot of websites like ours don't exist," said Oliveira, reflecting back on the time investment it took to launch their store. Most comic book stores don't take the time to learn how to build an online store for collectibles.
With their knowledge and passion and tools like Shopify and Ablestar, they pulled it off to fill a gap in the market that comic book fans love.
Launching a store with collectibles or an extensive catalog? Leave manual edits behind with bulk editing for Shopify. Try the Bulk Product Editor app for free.