Drowning in individual order emails? Sometimes, it's hard to see the forest for the trees. 
Running an online store feels like you're always busy, but not necessarily always profitable. If you don't have an accurate picture of your ecommerce analytics, you can't make the changes you need to grow. That's where ecommerce reporting comes in. 
Why is ecommerce reporting important?
Ecommerce reporting is essential for store owners to know how their store is performing and make operational changes. Tracking your sales volume, for instance, enables you to increase your marketing efforts to boost sales or order more inventory for items that are selling fast. If you're monitoring returns, you might notice that there's a problem with an item that you need to fix.
Regular ecommerce reporting helps you make data-based decisions and set your management priorities each day and week. Analyzing your online store performance metrics gives you deeper insights into your store's finances and overall business health. We'll walk you through which ecommerce metrics to watch and how to set up reporting. 
15 Ecommerce metrics to watch for your store
When you log into Shopify, Google Analytics, or any other ecommerce platform, you'll have a wealth of metrics at your fingertips. But, how do you know which ones you should worry about and which are just nice to know? First, let's look at the difference between reporting and analytics. 
Ecommerce reporting metrics
Ecommerce reporting is a quick view of basic activity for your store such as orders, sales, or traffic. You can pull these from your ecommerce platform's dashboard or Google Analytics and should track them on a daily or weekly basis. Examples include:
Order count

Return count

Inventory levels

Website traffic

Gross sales: Product price x quantity

Net sales: Gross sales – discounts – returns

Discounts: line item discount + order level discount share

Tax amount

Units per transaction

Top-selling products 
Types of ecommerce analytics 
To analyze your store's overall health, go a step further by performing analyses on your reporting metrics over a period of time. These key performance indicators (KPIs) don't need to be run as frequently– aim for monthly or quarterly. You may not find these KPIs in your standard platform reports. Instead, you may need to set up a custom dashboard, use a reporting tool, or even calculate these yourself with a spreadsheet.
Here are the top KPIs ecommerce experts say that they watch to monitor their online store health along with tips for how to set it up on Shopify or Google Analytics.
Average order value (AOV)
What it is: The average of all order amounts over a specified amount of time
Why ecommerce pros like it:
"
One KPI I focus on is average order value (AOV) which is the average amount spent on each purchase. A higher AOV means I can make more money from fewer orders, thus boosting profits.
 – Todd Saunders, Founder and General Manager at BIG Safety
How to calculate it: Total order values ÷ number of orders for a set period. On Shopify, certain plans let you set it up as a reporting value under "Sales reports" in the admin.
Conversion rate
What it is: A conversion rate calculates how effective your marketing is by what percentage of website visitors make a purchase. You can view conversion rates by user conversion rate (how often a website visitor makes a purchase, no matter how many visits they make) and session conversion rate (how often an individual site visit results in a sale).
Why ecommerce pros like it:
"
Conversion rates are bread-and-butter KPIs for brands to track and measure because they equate to how effectively your website can convince or persuade customers to purchase after visiting. You should always strive to improve this metric as it directly impacts your revenue and profits. Some ways to do that would be optimizing your website structure for SEO and usability, improving user experience, and optimizing your web content for ease and speed.
 – Ubaldo Perez Jr., CEO of HUSH Anesthetic
How to calculate it: (Total number of conversions ÷ number of visitors or number of sessions) x 100. To find your conversion rate you'll need to go into Google Analytics and add a purchase as an event under the "Events" tab. Conversion rates will start to populate as a column when you run traffic reports, or you can add it as a custom user acquisition report.
Abandoned cart rate
What it is: A metric that describes how often a customer adds a product to their cart, but doesn't complete the purchase for some reason. By tracking and analyzing this number, you can improve your checkout workflow to boost sales.
Why ecommerce pros like it:
"
Your abandonment rate tells you a lot about the whys and hows of factors influencing your customer's buying decision (or rather, abandonment decision). It helps you tweak and correct quite a few elements. You can begin with the design of your website, the shopping pages, and the layout of the cart. You can revisit your shipping costs and see how you can make this more affordable and enticing for your customers.
 – Ariav Cohen, VP of Marketing and Sales, Proprep
How to calculate it: (Sessions converted ÷ Number of sessions with item added to cart) x 100. In Shopify, you can find this number by checking your online store conversion rate (sometimes called "transaction rate" or "order rate" on other platforms) for a set period of time and running the formula.  
Shipping costs
What it is: Shipping costs can have a major impact on your bottom line. 
Why ecommerce pros like it:
"
For Shopify stores and other eCommerce stores, shipping costs are an important KPI as a cost-effective shipping solution helps on several fronts. To begin with, they add more value to your products, encouraging customers to buy more so that they can save on their shipping. Secondly, you can avoid spending more than you should if you have an eye on the shipping segment and constantly reinvent for adjustments and renegotiate for gains. Another crucial factor that impacts this KPI is your policy on returns and refunds.
 – Tony Angeleri, VP of Business Development, Lone Wolf Paintball
How to calculate it: Shipping charges – shipping discounts – refunded shipping amounts. You can find this in your Shopify admin under "Sales reports" or set up a recurring report with Ablestar Email Reports. 
Customer lifetime value (LTV)
What it is: Customer lifetime value is the total sum of revenue that an individual customer has brought to your business. Tracking this number helps you understand the big picture of how much revenue recurring customers drive and helps you focus your efforts on acquiring the right kind of customer.  
Why ecommerce pros like it:
"
We're obsessing over LTV as this has a knock-on effect on so many other KPIs. If we work towards increasing LTV, we can look at increasing ad spend and spending a bit more to acquire customers, which really enables growth. To increase LTV, we're looking at other KPIs like new subscriber rates and repeat purchasing as well as AOV on every order and putting in strategies to improve those metrics.
 – Rhydian Ball, Head of Digital at Station Rd. Marketing
How to calculate it: AOV x average purchase frequency x average customer lifespan. You can pull these numbers manually in your ecommerce platform of choice or you can use an ecommerce reporting app. To calculate average purchase frequency, run a report for the last year and divide your total orders by your number of unique customers.
How to save time and get the most out of your Shopify store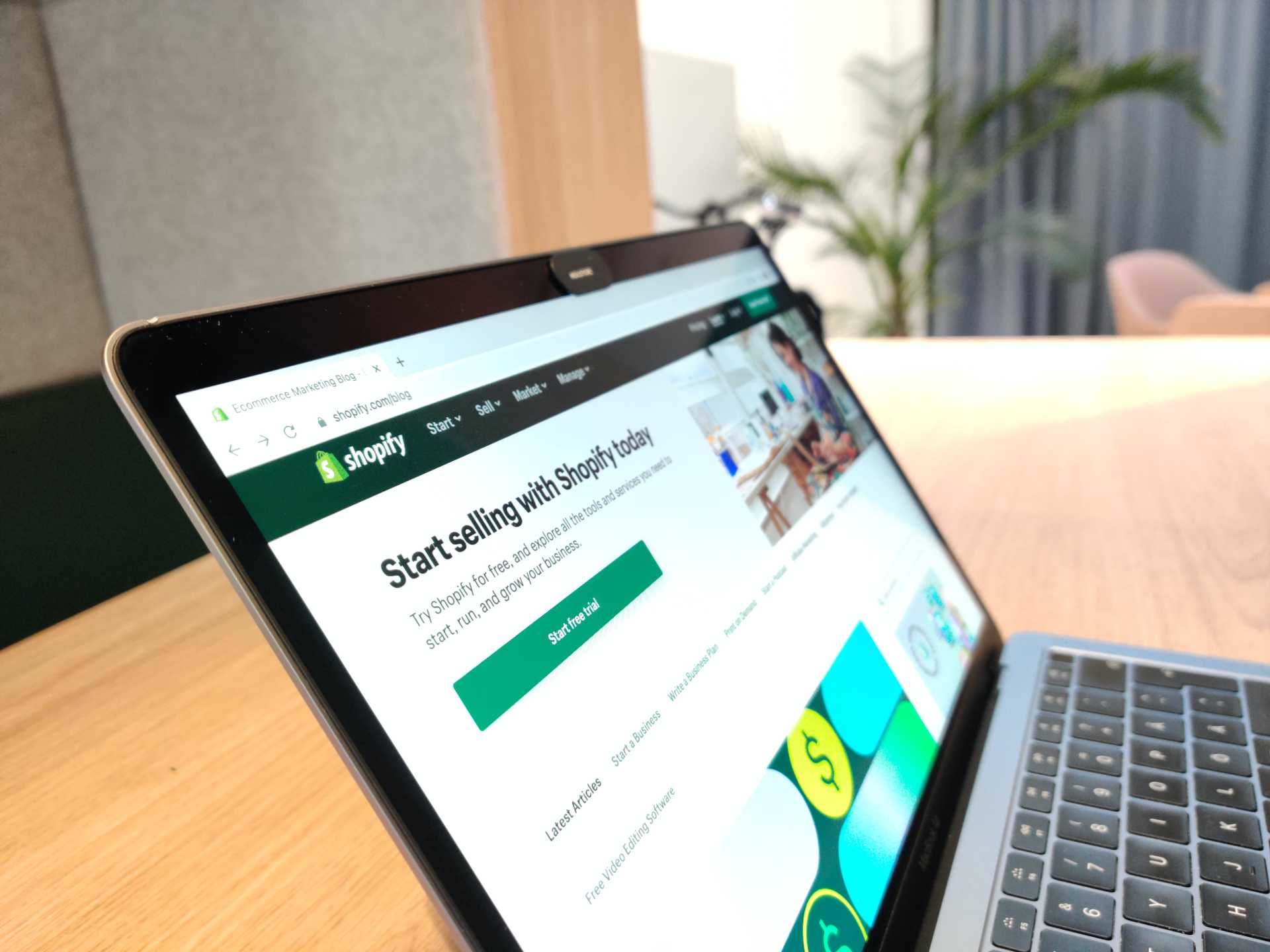 How to set up efficient ecommerce reporting for your business
To get a full picture of your ecommerce performance, you need a combination of tools and reports to get the big picture as well as the gritty details when you need to dig further. Follow these steps to configure the online store performance metrics 
1. Setting up ecommerce reporting in Google Analytics
First, set up Google Analytics 4 for your website by adding the Google tag to your website. If you use the Universal Analytics version of Google Analytics, you will need to switch over to GA4 starting July 1, 2023.
Next, add conversions for events such as purchases or email newsletter signups. Set up custom reporting dashboards for any metrics you want to follow. You can also set up automated insights to send to your inbox so you're up to date on any unusual activity.
Last, set up unique tracking codes (UTMs) for your marketing campaigns so you can identify the exact sources of your website traffic and attribute sales. You can have a digital marketing agency set this up for you, or you can do it yourself following these instructions. 
2. Setting up ecommerce reporting for Shopify
If you're a Shopify user, you have a wealth of tools at your disposal. Higher plans offer more metrics than lower ones, but all Shopify users have access to at least the basic KPIs. Shopify reports are organized into categories like sales reports, acquisition reports, sales reports, order reports, and more. This guide is a great overview of the reports available to you by plan. 
Unfortunately, viewing all of your Shopify reports in the admin dashboard can be like drinking from a firehose. It's a flood of information and requires you to log in and navigate to the report you need each time. That's where third-party apps can come in handy. 
3. Send automated store reports to your inbox
To cut through the chaos and stay on top of the data that you need to grow your online store, it's nice to have a little help. Third-party ecommerce analysis tools range from enterprise-level ones like Supermetrics to turnkey Shopify apps that can bring your top insights to the top of your inbox.
With Ablestar Email Reports, you can create custom reports for your Shopify store on a daily, weekly, or monthly schedule. Monitor activity and KPIs such as AOV, sales, and inventory levels for deeper insights. You can also create white-label reports to send to multiple recipients to keep everyone in the loop.
Get started tracking your performance with the Email Reports Free Starter plan.