Shopify is an incredibly powerful tool that's enabled millions of brands like Allbirds, Gymshark, and Kylie Cosmetics to build their empires. It's also growing fast: more than two million new users joined Shopify in 2021 and 2022. If you're a new Shopify user, you may have been inspired by entrepreneurs talking about how easy it was to build the business of their dreams. Then, you realized just how much there was to learn and do.
Because it's such a robust tool, the technical aspects of Shopify can be overwhelming for beginners. We're here to give you a high-level overview of what it takes to set up your online store, plus resources to help you become a Shopify expert. 
How to set up your Shopify store
Before you dive down the rabbit hole, let's go through the basic steps of setting up a store for the first time. Looking for step-by-step instructions? After this overview, we'll share our roundup of the top Shopify tutorials.
1. Sign up for Shopify
Assuming you've already done your research and selected Shopify as your top ecommerce platform, go ahead and sign up for a three-day free trial or a basic account, which is $1 per month for the first three months. In this step, you'll create a Shopify ID and store name and password-protect your store until it's ready for launch.
2. Customize your store settings and domain name
At this stage, you can lay a blueprint for your business with things like store name, default currency, and billing information. Go ahead and customize everything from payment providers to shipping options and checkout settings. These choices are the infrastructure that will enable how your online store works in the back end (check out Shopify's setup checklist). To give your store a professional web address and matching support email, you'll want to choose and purchase a domain name within Shopify.
3. Choose a theme
A theme is one of the most important choices you can make in your store launch. A Shopify theme is the design for your online storefront. Shopify has a limited number of free themes and then a large theme marketplace of paid ones. You can browse themes by price, industry, catalog size, and features. Pay close attention to the features for any functions critical to your store like a store locator, in-menu promos, or language translations. 
4. Import products to Shopify
Once you have a theme and a basic blueprint for your online store, it's time to add your products. You may want to add one or two test products manually from the Products admin page to make sure you know all the product data you need. In addition to the product name and price, you can add data fields such as descriptions, images, variants, sizes, SKU, inventory, shipping options, and product status.
After that, it's much more efficient to add Shopify products in bulk. There are two options: a CSV upload directly to Shopify or a third-party app for bulk product uploads. Uploading CSV data to Shopify limited visibility to let you troubleshoot issues or see your publishing status. Apps such as the Ablestar Bulk Product Editor let you upload and see your data with an easy-to-use interface, map product fields, and make bulk changes quickly.
Once you have products, you can organize them into collections and customize your menu and navigation for product browsing.
3. Test your store
With products populated, you're now ready to run some test orders to see how the checkout process works. You should also test out transactions like cancelling an order, refunding an order, and testing orders with different shipping types. 
4. Publish your store
Finally, once you've resolved any issues and are ready to open your website for orders, remove the password to make your store live. Start sharing and advertising your store to make your first sale!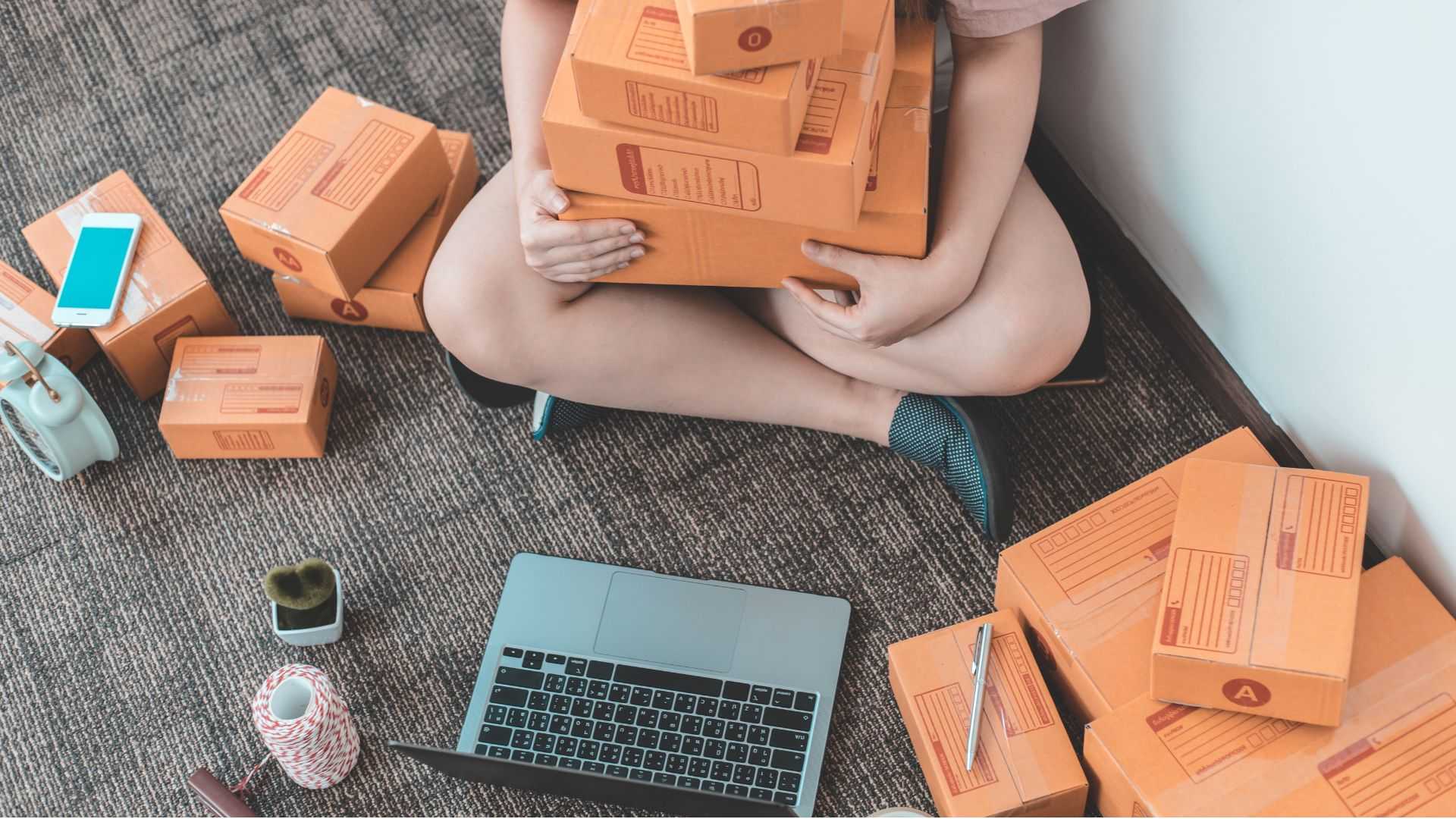 How to manage an ecommerce migration
If you're migrating an existing store to Shopify, your journey will look a little different. While you'll still need to go through the initial store setup process like a new user, you can import existing products, customers, and orders from whichever platform you were using. Here's how you migrate to Shopify from the web's most popular ecommerce platform: WooCommerce. 
WooCommerce to Shopify
Many online stores start out on WooCommerce, the ecommerce plugin for WordPress– about one in four ecommerce stores. As these businesses grow, many look to switch to Shopify for its advanced features, ease of use, and support.
To migrate your products from WooCommerce to Shopify, you have two options. The first is to export your products, customer data, and order data into CSV format. Then, you can use Shopify Migration Hub to import your data into Shopify. 
Second, you can use a third-party Shopify app like Ablestar WooCommerce Importer to manage your data transfer. Rather than dealing with finicky CSV files, you can manage the transfer completely within the app interface. You can also generate customer activation links, migrate reviews, and create URL redirects to ensure a smooth store transfer that won't leave any customers behind. 
Your step-by-step guide to migrating an ecommerce store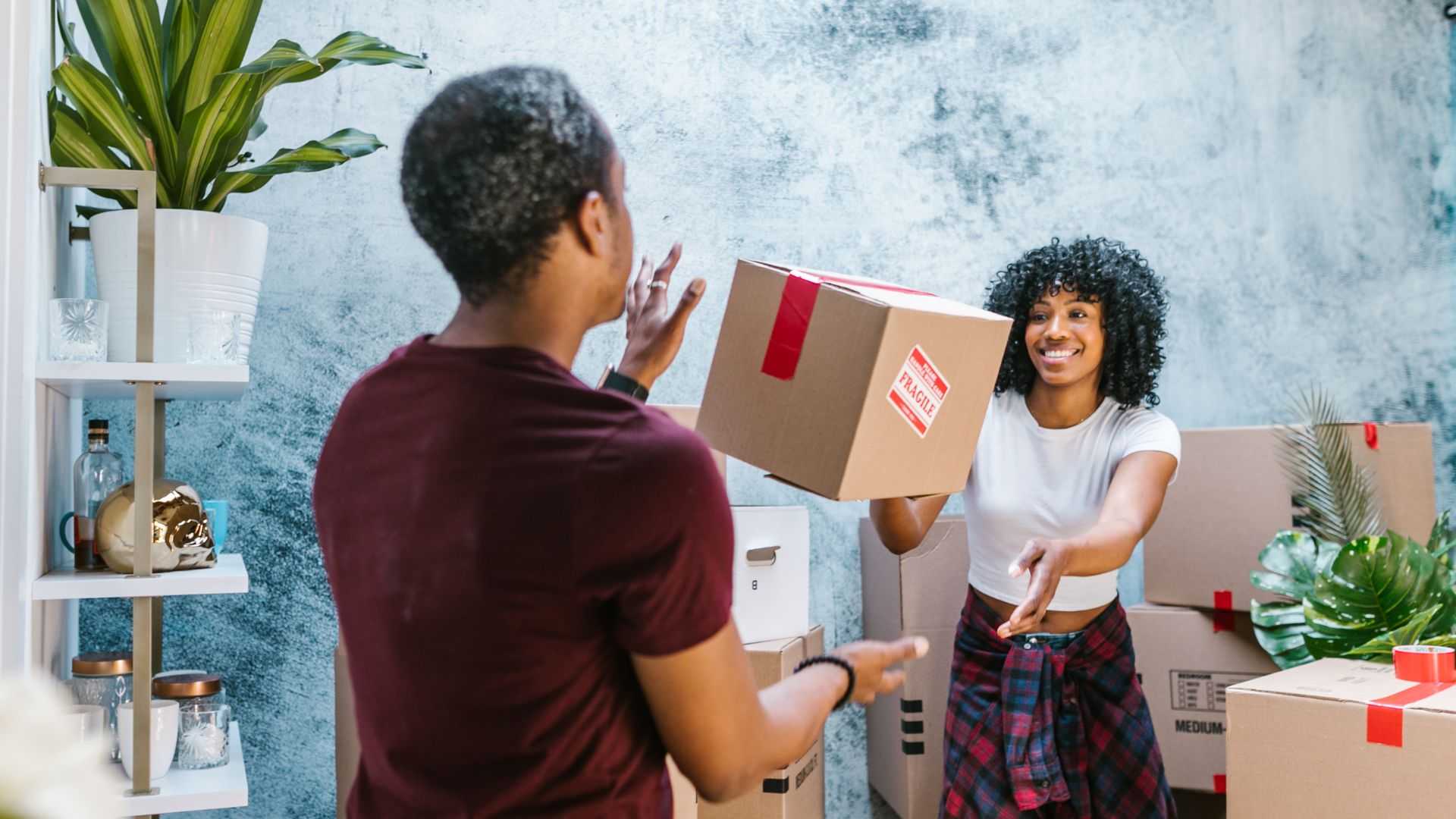 Getting help with Shopify store setup
Most new store owners are a team of one or two people without a tech background. This might be your first time building a website. The most frustrating challenge for Shopify entrepreneurs is getting halfway through a store setup and realizing that you have a technical challenge you can't solve on your own. 
Shopify does have its own network of Shopify experts to draw from. Many of them sell full setup services, which can be comprehensive but costly. If you want to DIY your store setup, you absolutely can but may need occasional troubleshooting help. You can find contractors like HeyCarson to help with hourly projects or individual components of store setup.
The 6 top Shopify tutorials for beginners
If you plan to get started with Shopify on your own, there are plenty of powerful resources to start from. Here are the top resources and Shopify video tutorials to learn the platform, launch your store, and make your first sale.
Shopify Academy
No surprise, Shopify's own resources are the best place to start your Shopify journey. Shopify Academy is its free online learning resource for merchants, partners, and developers. New store owners can take Foundations: Shopify 101, a 90-minute course for merchants to learn all the basics of the platform, Shopify Money, Shopify POS, community support, and more. This is part one of an eight-part foundations certification. This is a solid choice if you want to take a methodical approach to understanding Shopify as a whole.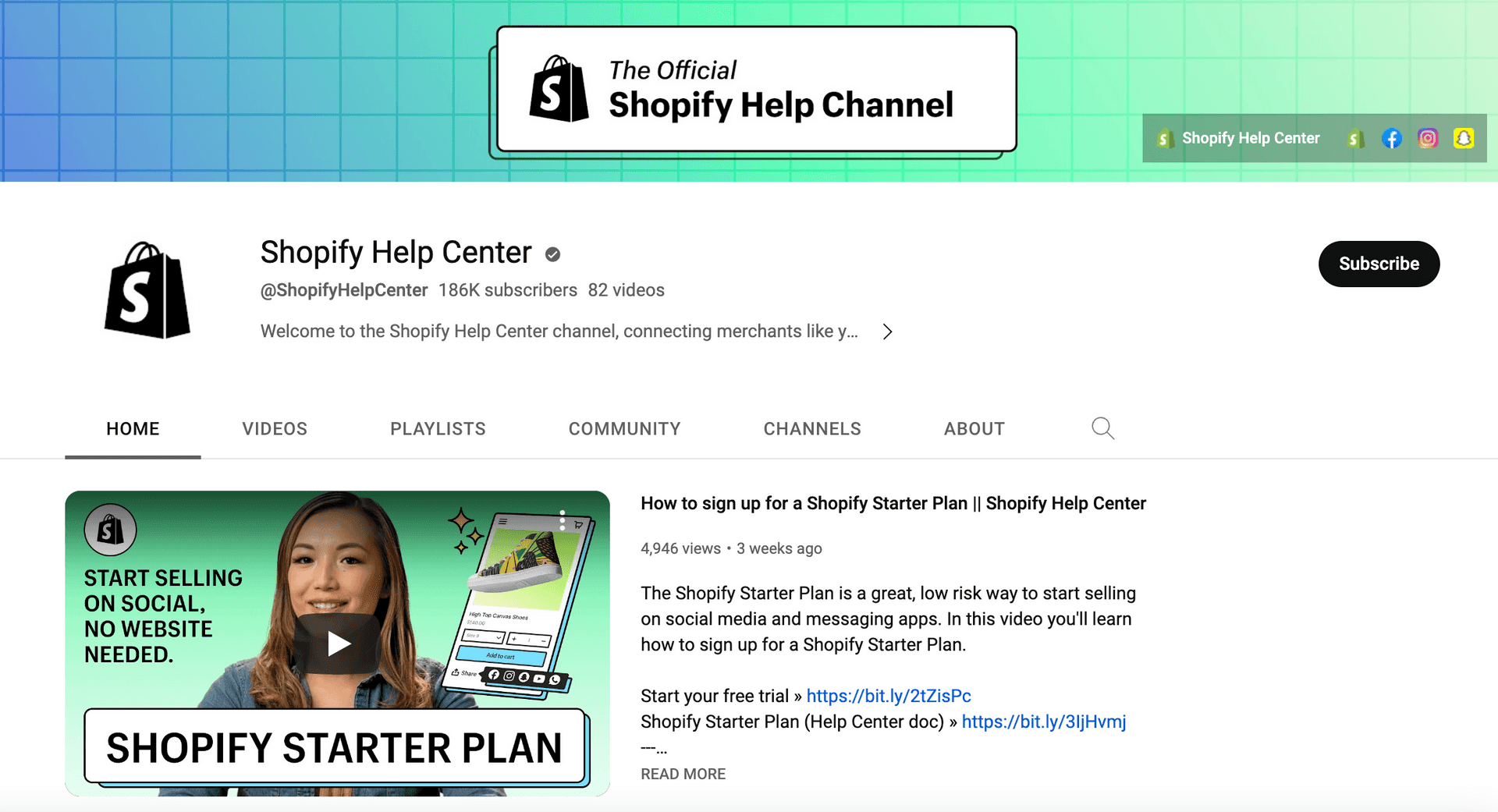 Shopify Help Center
If you're a visual learner and want to take a hands-on, fast track to launch your store, this one's for you. The Shopify Help Center has a large collection of video tutorials posted on its community site as well as on YouTube. Start with the Intro to Shopify video collection to find topics on everything from "How to create a drop-down menu" to "How to create a custom Shopify domain." Other video collections address products, themes, shipping, payment, and more. Another great Shopify guide to check out is Shopify's "How to make your first ecommerce sale– fast." 
Metics Media
If you enjoy learning from video tutorials, take a look at the Metics Media channel on YouTube. The channel has a 20-minute quick and easy store setup video or a 40-minute full store setup video that are both great starting points for newbie store owners. 
Dan Vas / Ecom Freedom
Dan Vas on YouTube is another excellent resource for actionable video tutorials for getting started on Shopify. For instance, his two-hour complete Shopify tutorial has more than 10 million views. Dan's business, Ecom Freedom also has a paid course with mentorship that you can enroll in to learn the basics of creating a profitable ecommerce store. Ecom Freedom on YouTube features videos from ecommerce mentors about all things Shopify. 
Shopify Essential Training on LinkedIn Learning
If you have a premium LinkedIn account, good news: you already have access to a comprehensive Shopify course for beginners. Patrick Rauland's "Build an online store with Shopify" course walks viewers step by step through their store setup. If you don't have a premium LinkedIn account, you can purchase the course for a fee or access LinkedIn Learning through your library. 
Shopify Community
Of course, on-demand tutorials have their limits. When you're running into a problem you can't solve or are overwhelmed by options and want a personalized recommendation, ask the community. Shopify has built a robust peer-to-peer community where store owners can ask questions and get help from those who have done it before. Once you've signed up, you can browse the community for discussion focus and focused groups. You can also search within the community platform for relevant blog posts, video tutorials, and upcoming webinars.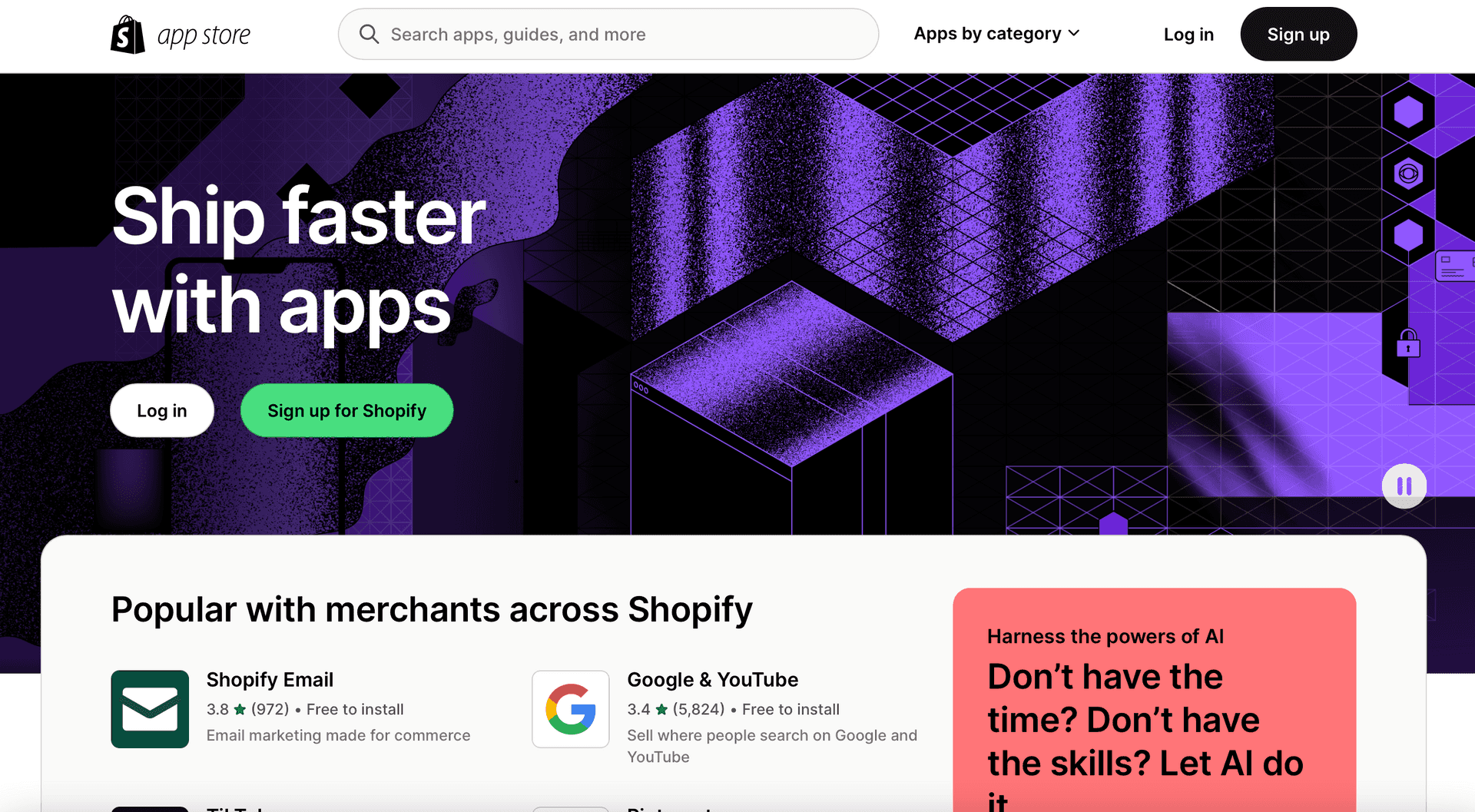 Shopify apps that save time
87% of Shopify merchants use apps– an average of six each– to manage their business. There are around 8,000 Shopify apps in the app marketplace, ranging from marketing to customer support to sourcing products. Using Shopify apps can help you level up from Shopify beginner to expert and manage your store with ease. Here are a few examples of time-saving apps for your store:
Getting started with your Shopify store? Upload and edit your products in bulk with the Ablestar Bulk Product Editor or WooCommerce Importer.